Mrs. Guempel's class utilizes small group instruction and a reading program called EPIC to individualize instruction. #19EveryStudent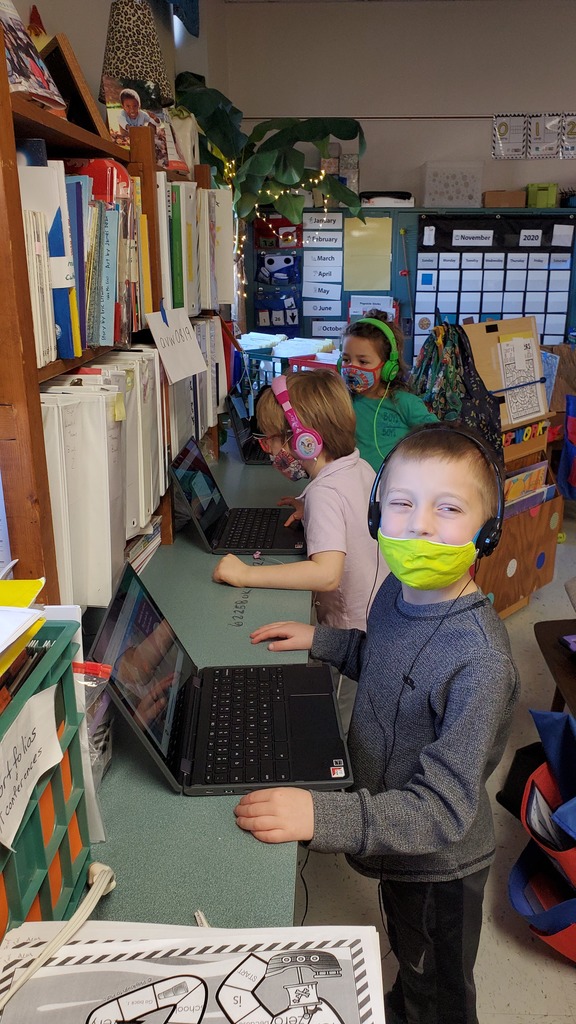 5th Graders are practicing fractions using many strategies this week. They have been doing a great job learning from one another! #19EveryStudent #ScottElementary

Students at Scott Elementary are showing off their CRAZY hair today at SES! Here we have Ms. LaGrow's kindergarten students looking good on Crazy Hair Day! #19EveryStudent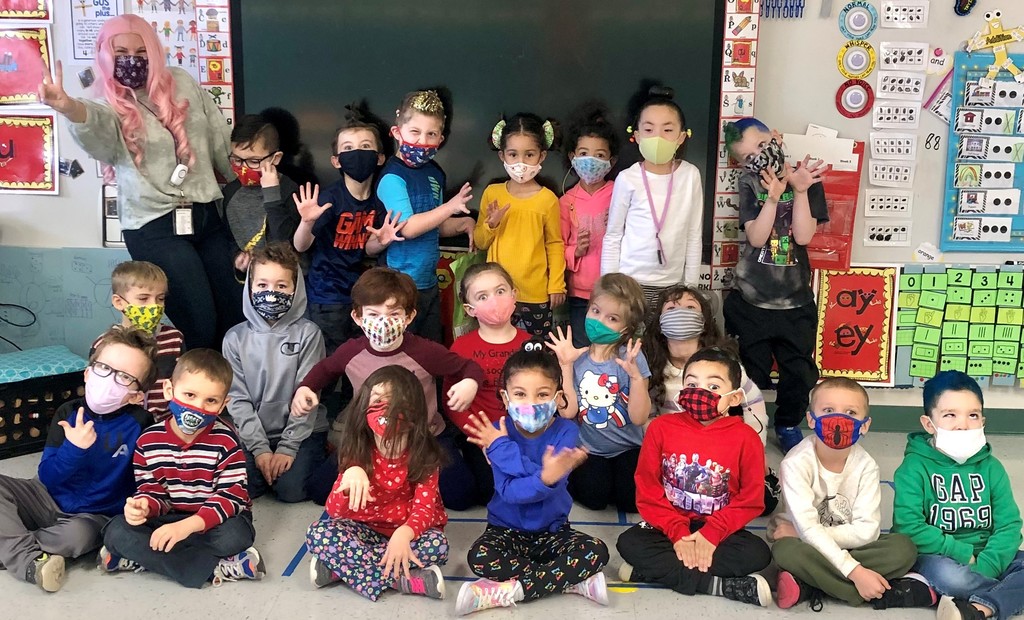 Scott Elementary is proud to have Stella, a kindergarten student in Ms. Taylor's class, showcased on this morning's Good Morning America Show! Stella made national TV today! Great job Stella! Check out the clip:
https://www.youtube.com/watch?v=PE2dE29QnEo
#19EveryStudent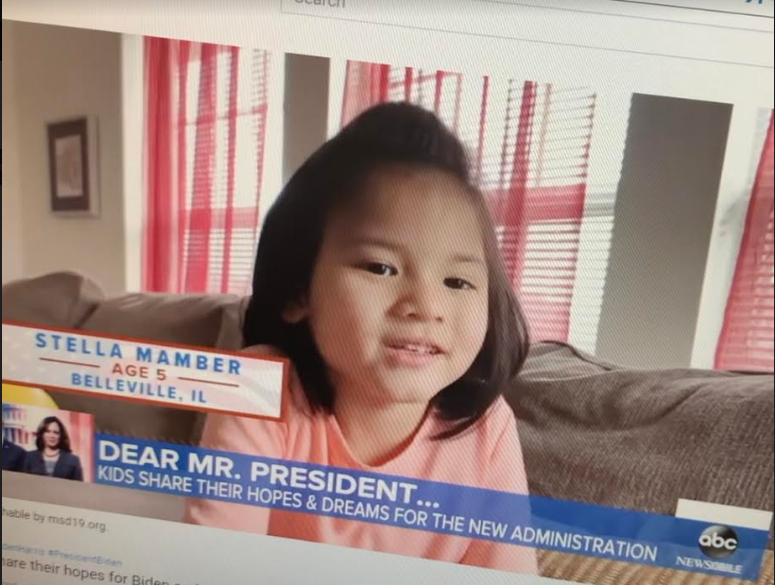 Scott Elementary is sharing our excitement as Nurse Nekola receives her COVID vaccine today! Thank you for taking such great care of our students and staff every day! #19EveryStudent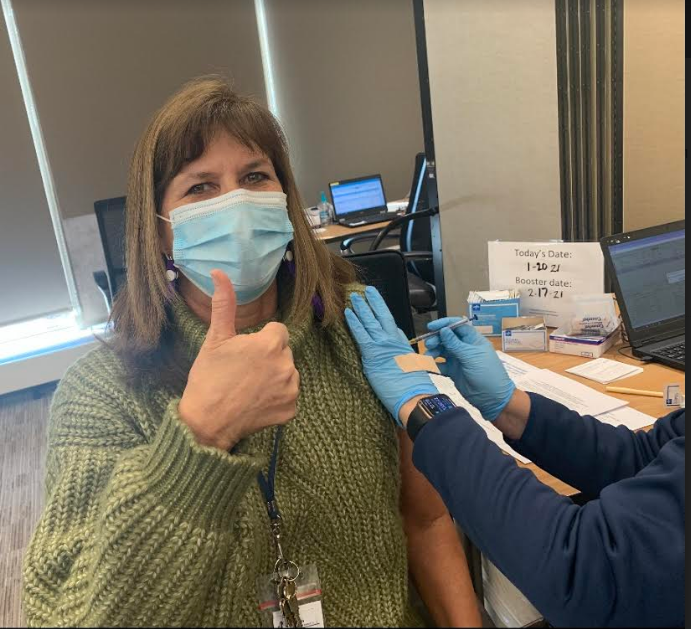 Scott Elementary first graders in Mrs. Albers' class had fun practicing their spelling words with play-doh and dry erase boards! Way to go 1st Grade! #19EveryStudent

SES parents- Dental Safari is coming to Scott Elementary on February 26th. Please see the attached file on how to sign your child up for this optional service. Students from Pre-K through 5th grade are eligible. This exam qualifies as an option for the dental requirements for Kindergarten and 2nd Grade.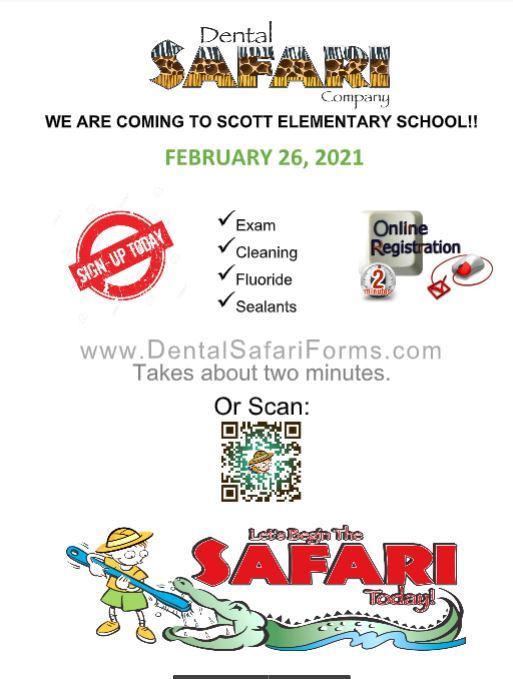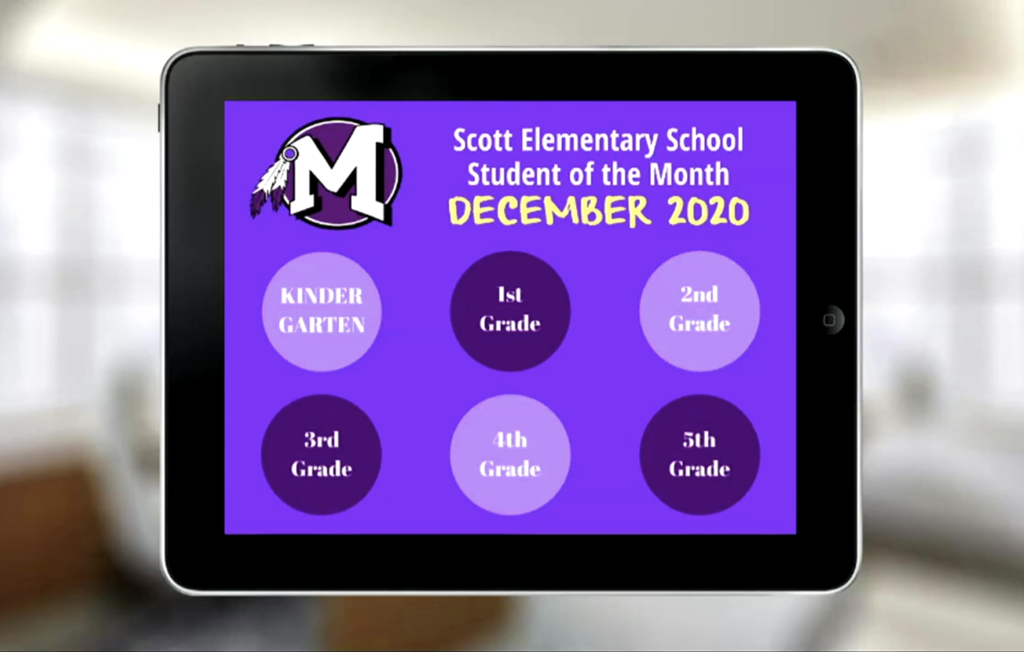 Scott Elementary 5th Grade students and teachers show off their outfits from "Decorate Yourself Day". #19EveryStudent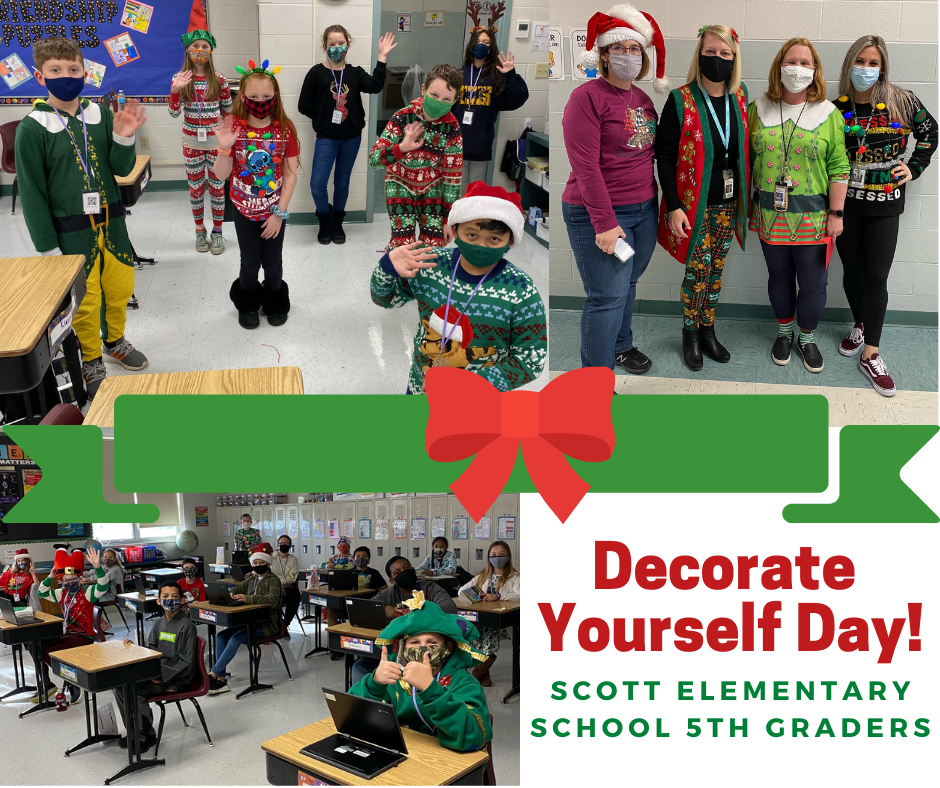 Scott Elementary Students - wear purple this Friday to celebrate our students of the month! #19EveryStudent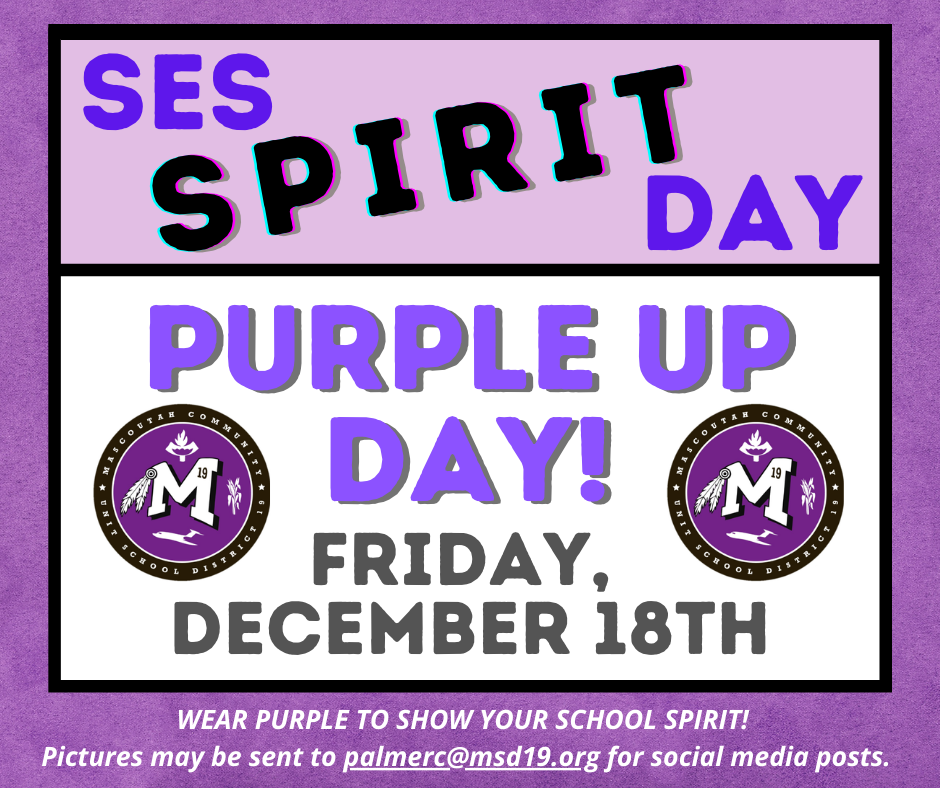 On Friday, December 11, Mr. Andy Peck from SAFB joined our 3rd, 4th, and 5th graders during lunch to play holiday classics on his trumpet! Our students had a great time! #19EveryStudent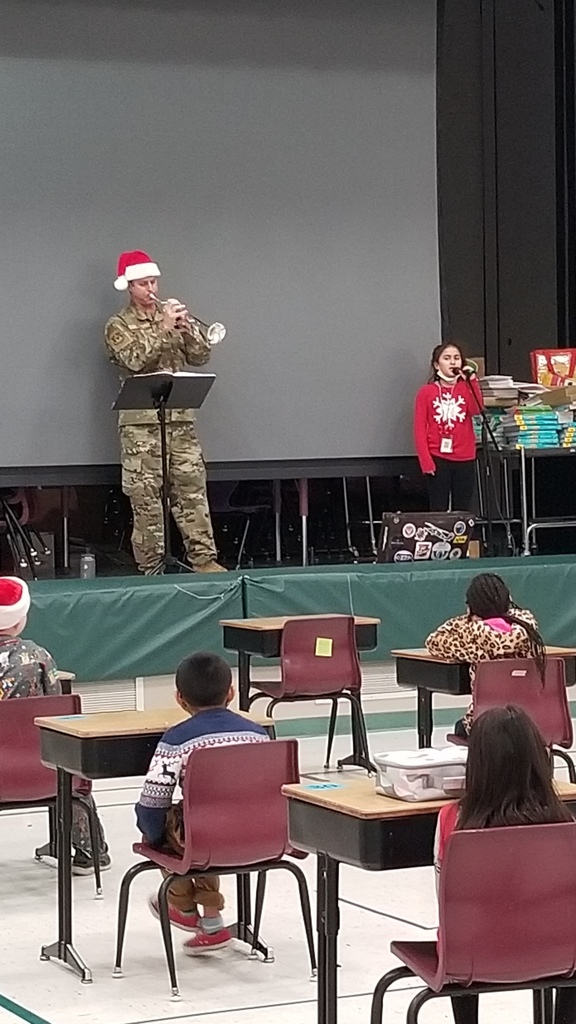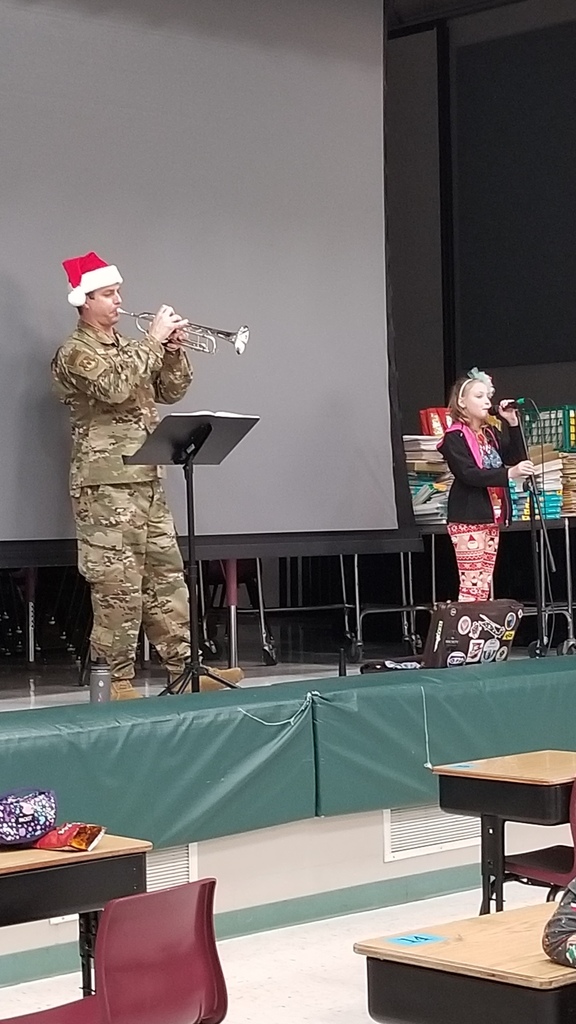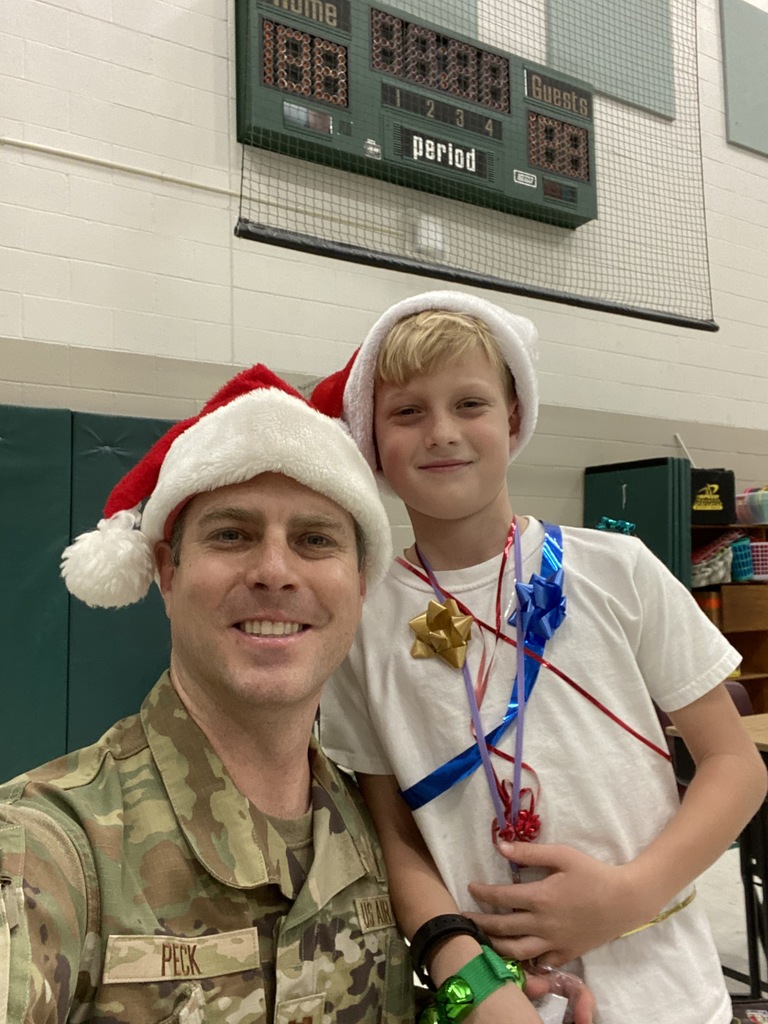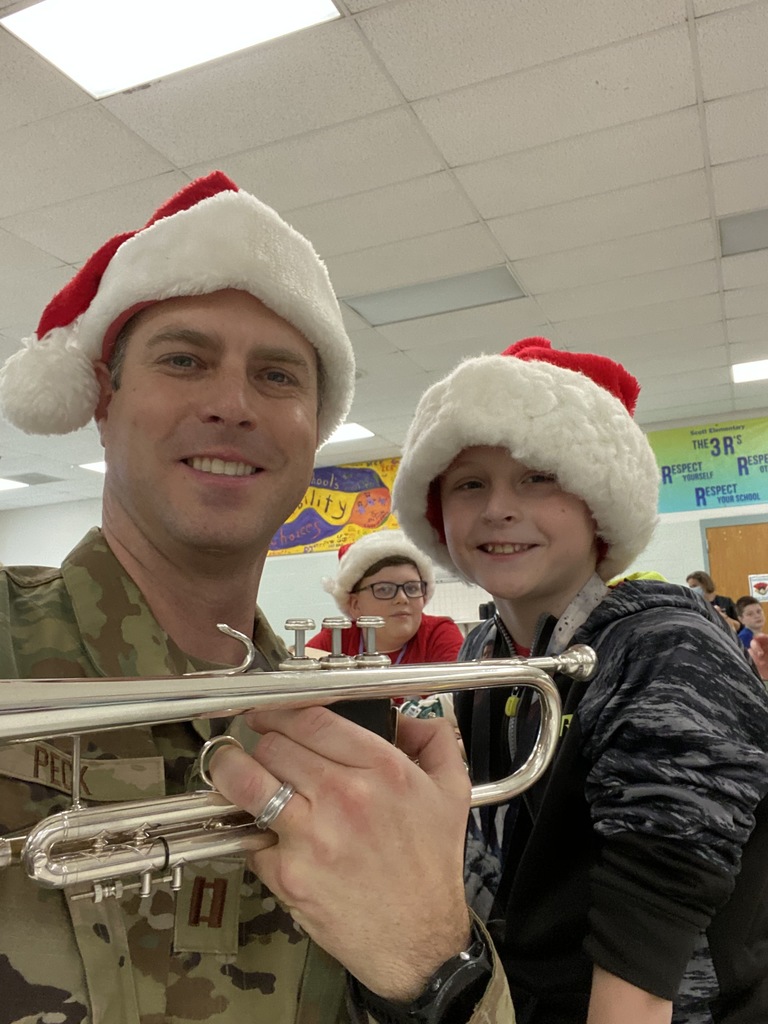 Mrs. Nelson's first grade class had fun cheering their sight words last week! #19EveryStudent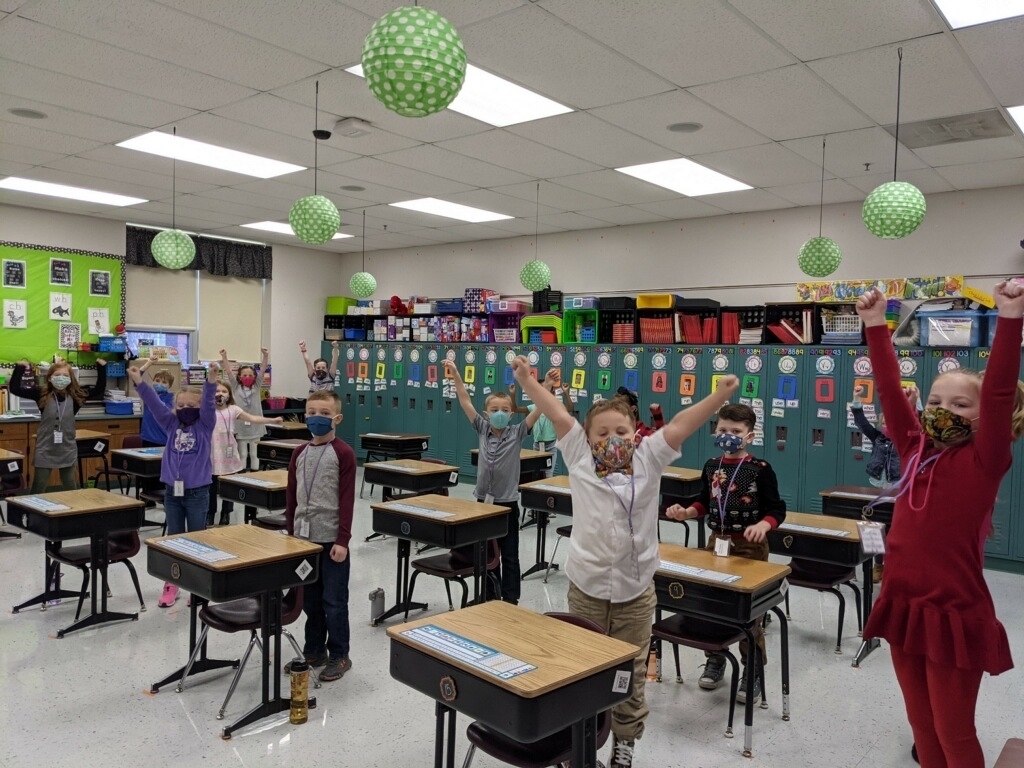 Thanksgiving leftovers are gone. Who wants pizza? SES PTO is hosting a fundraiser Monday, Dec. 7th at the Dominos on SAFB.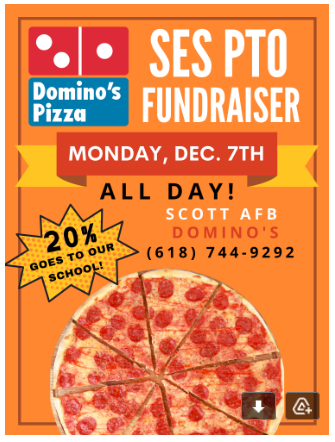 Our 5th graders created a mural inspired by the artist Thank You X to compliment their work on with their volume unit in math. It looks amazing in our hallway!! #19EveryStudent #ScottElmentary

5th graders are working hard to determine the volume of rectangular prisms. #19EveryStudent #ScottElementary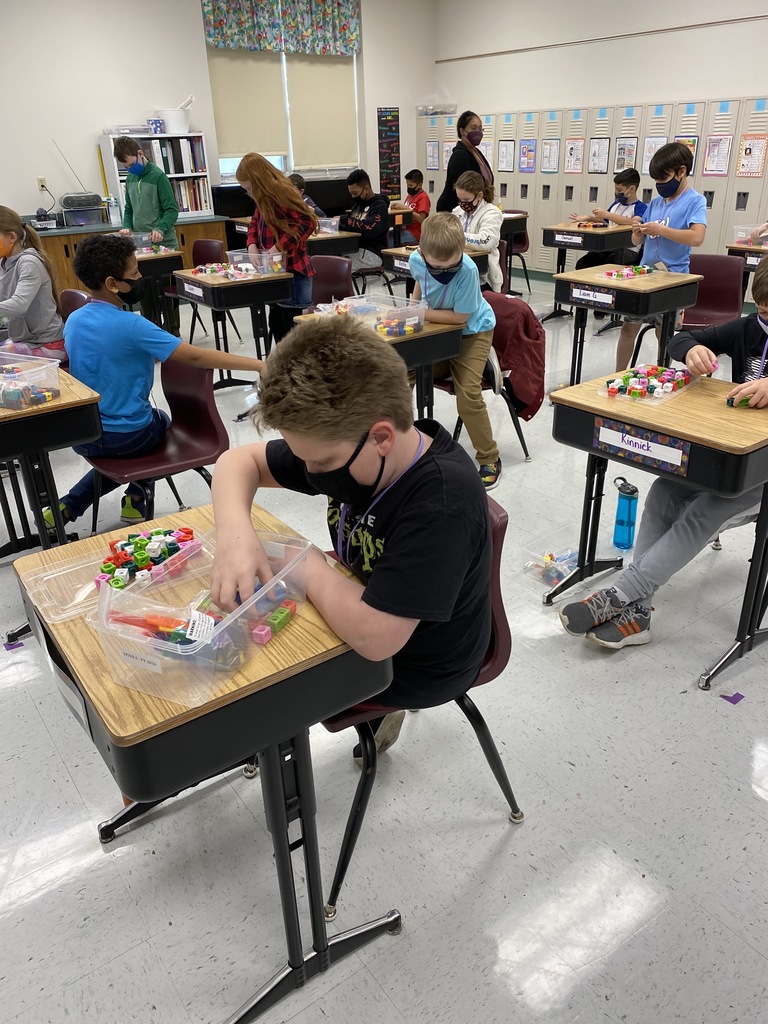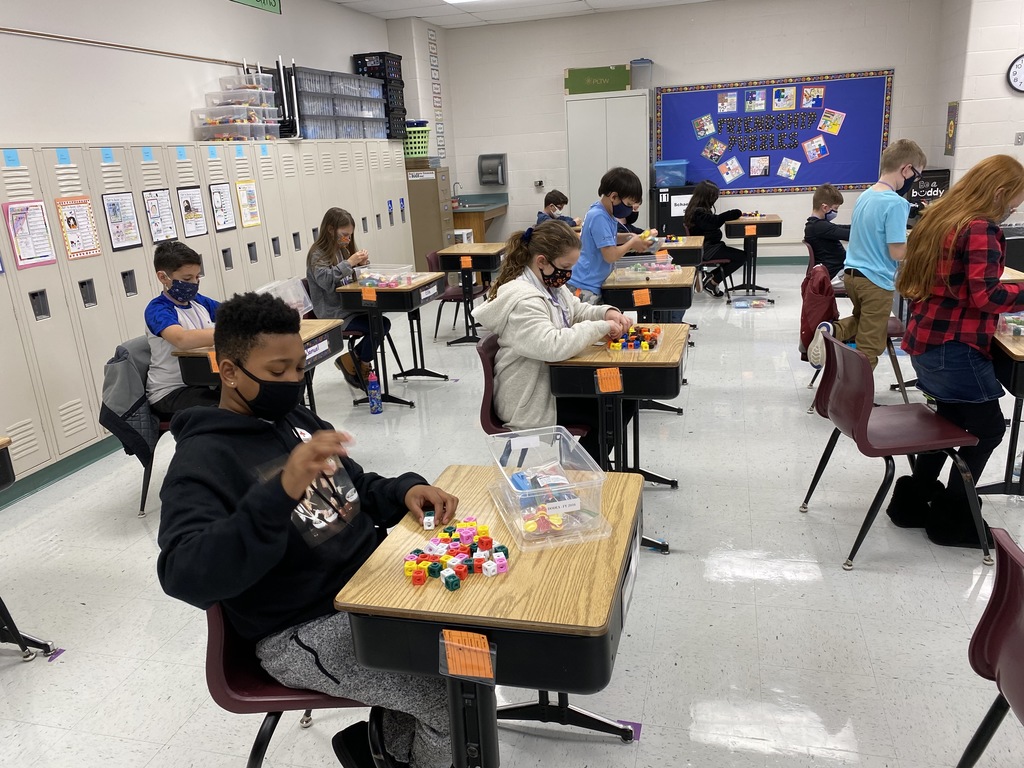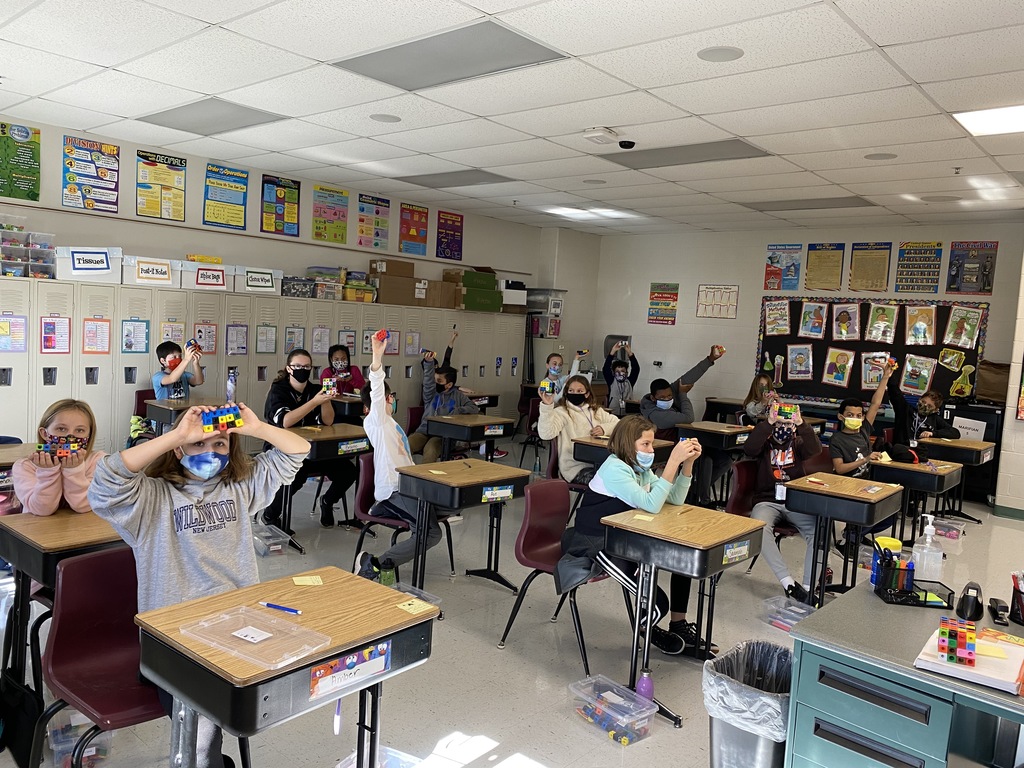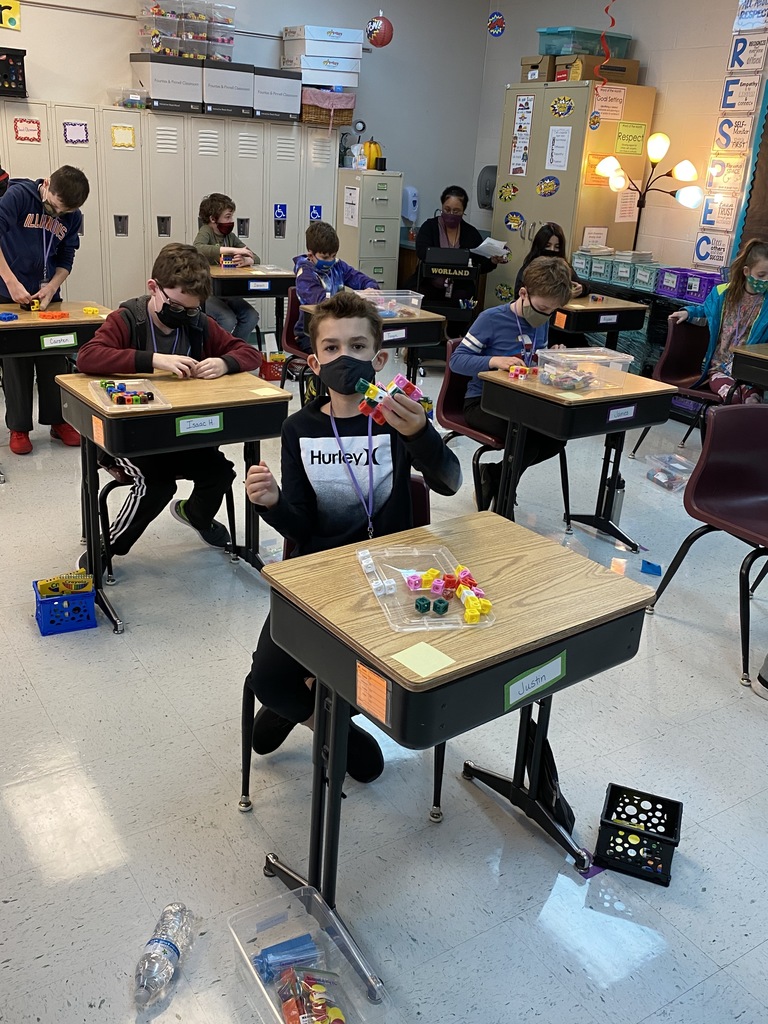 Grade 1 'turkeys' show us what they are thankful for at SES in Grade 1 in Mrs. Albers' classroom. #19EveryStudent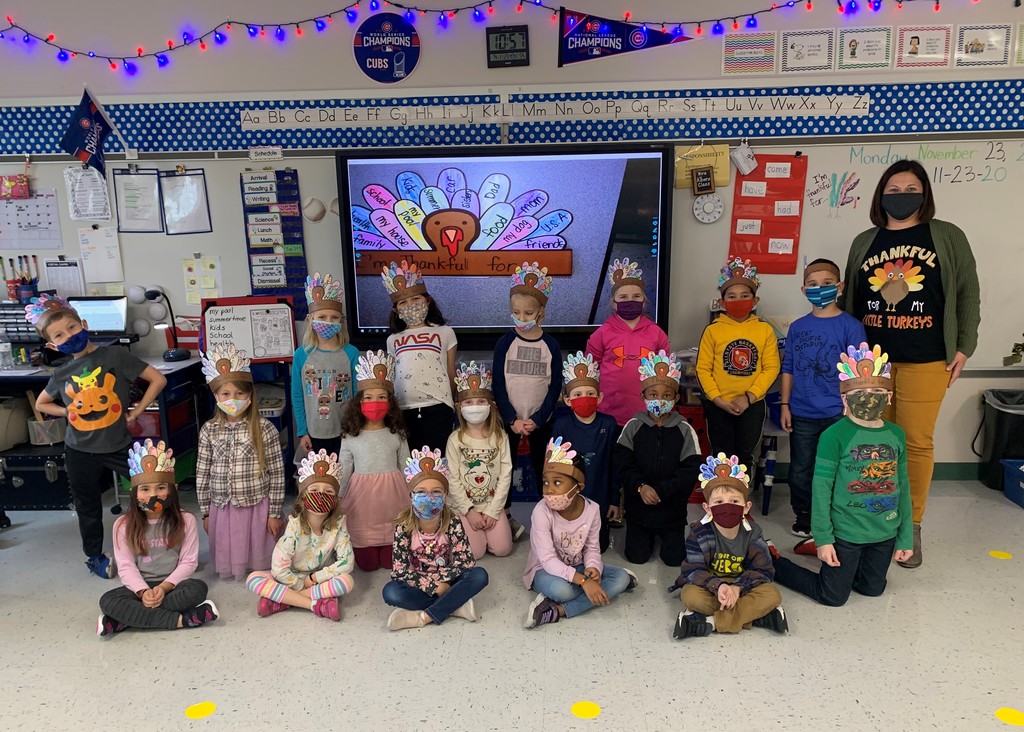 Scott Elementary is announcing our 2020 November Students of the Month! Awesome job students! Let's see those medals online and at school today!
http://www.viewpure.com/D3ouiZqfRJk
#19EveryStudent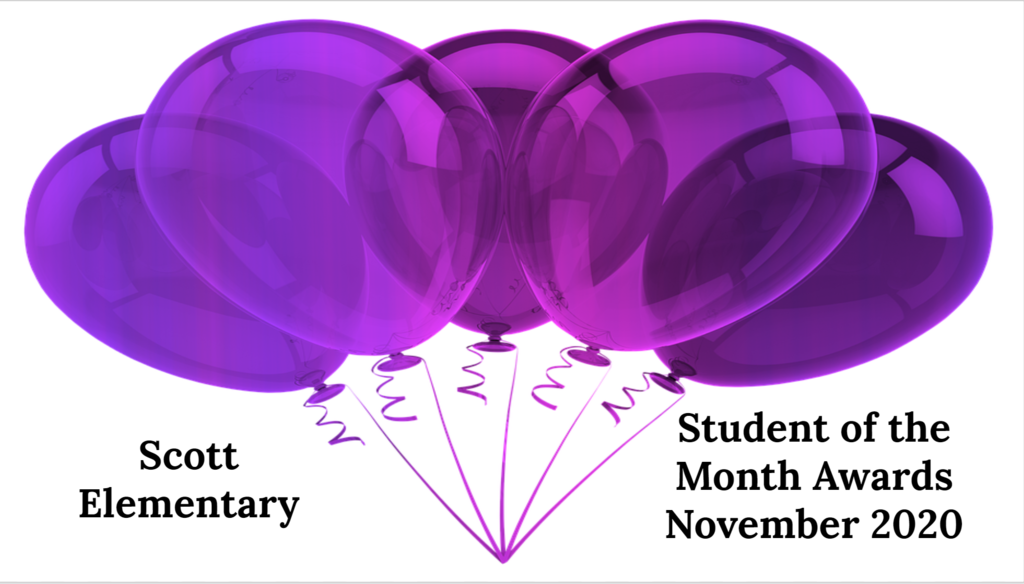 Mrs. Guempel's Kindergarten class is learning to read independently. They are building stamina, making connections, and learning to read for pleasure. A love of reading starts early at Scott Elementary. #19EveryStudent

Scott Elementary and Remote Elementary students are invited to wear outfits to school that match a career this Friday, Nov. 13th! E-mail photos to
palmerc@msd19.org
#19EveryStudent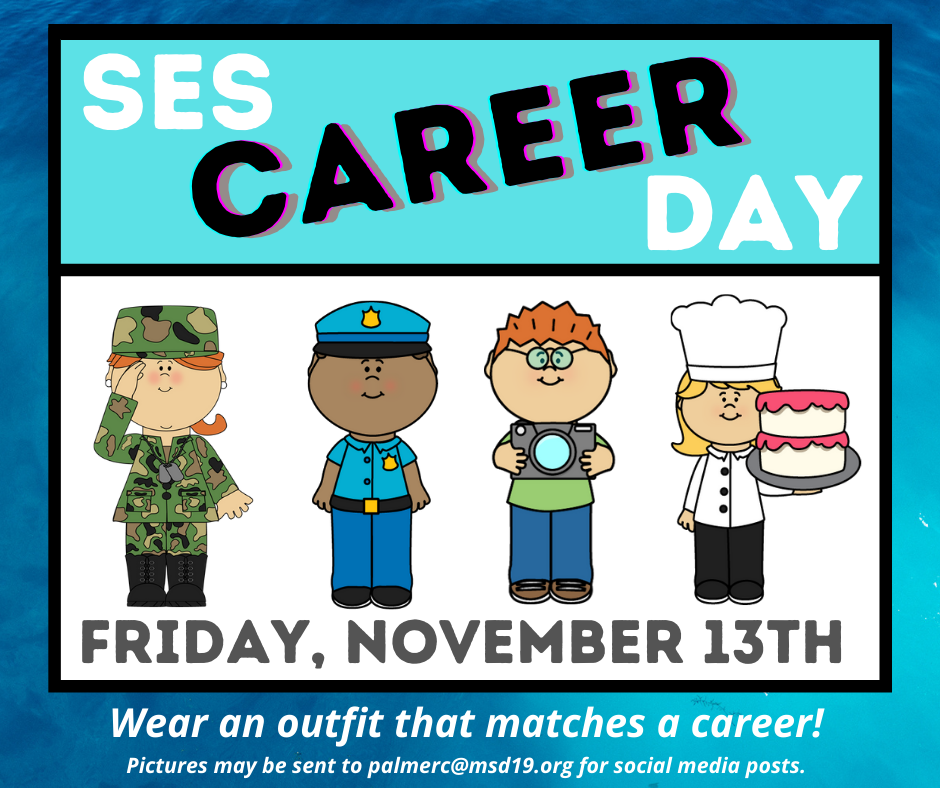 Happy Veterans Day from Mrs. Albers' first grade class! #19EveryStudent