Welcome back first grade students! #19EveryStudent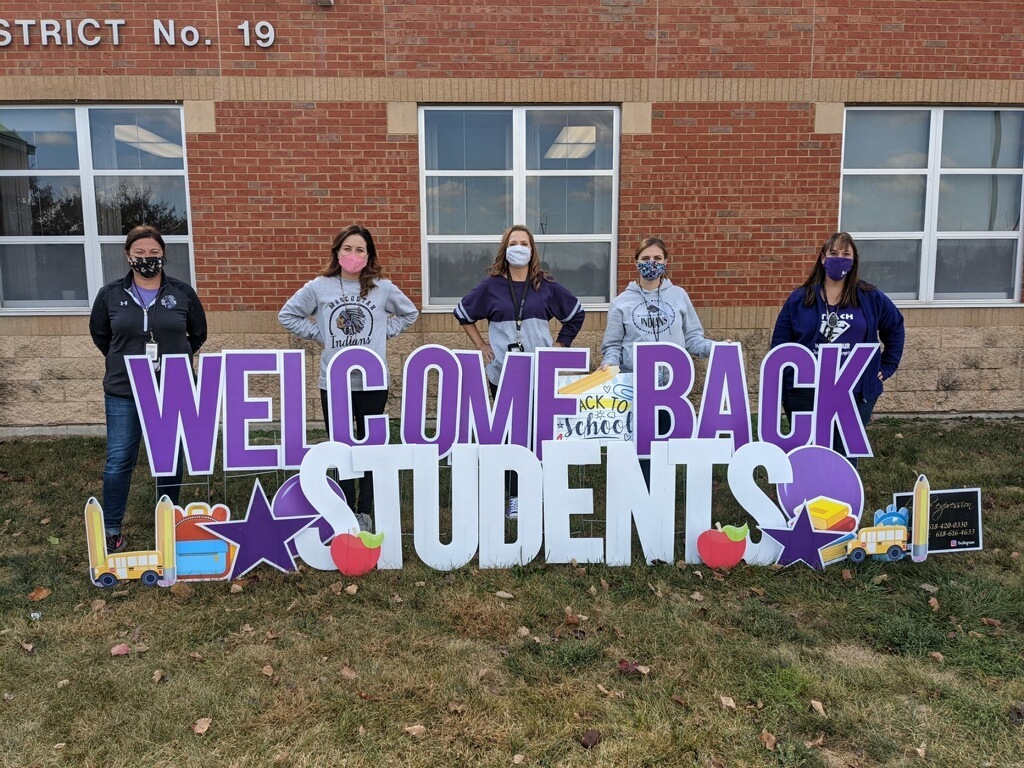 Scott Elementary School wishes to congratulate Mrs. Vicki Black on the 2020 Emerson Electric Excellence in Teaching Award for Mascoutah School District 19. Mrs. Black is a Pre Kindergarten Teacher at Scott Elementary School and District 19 is proud to recognize her for this prestigious award. Mrs. Black is a leader who passionately resonates learning in her students each day. Mrs. Black is highly respected among the faculty and we are very proud to work with such a professional educator who instills a love of learning in every one of her students. Congratulations, Mrs. Black! Mrs. Black will be recognized at the October Board of Education Meeting and at an upcoming ceremony hosted by Emerson at the Ritz Carlton in St. Louis.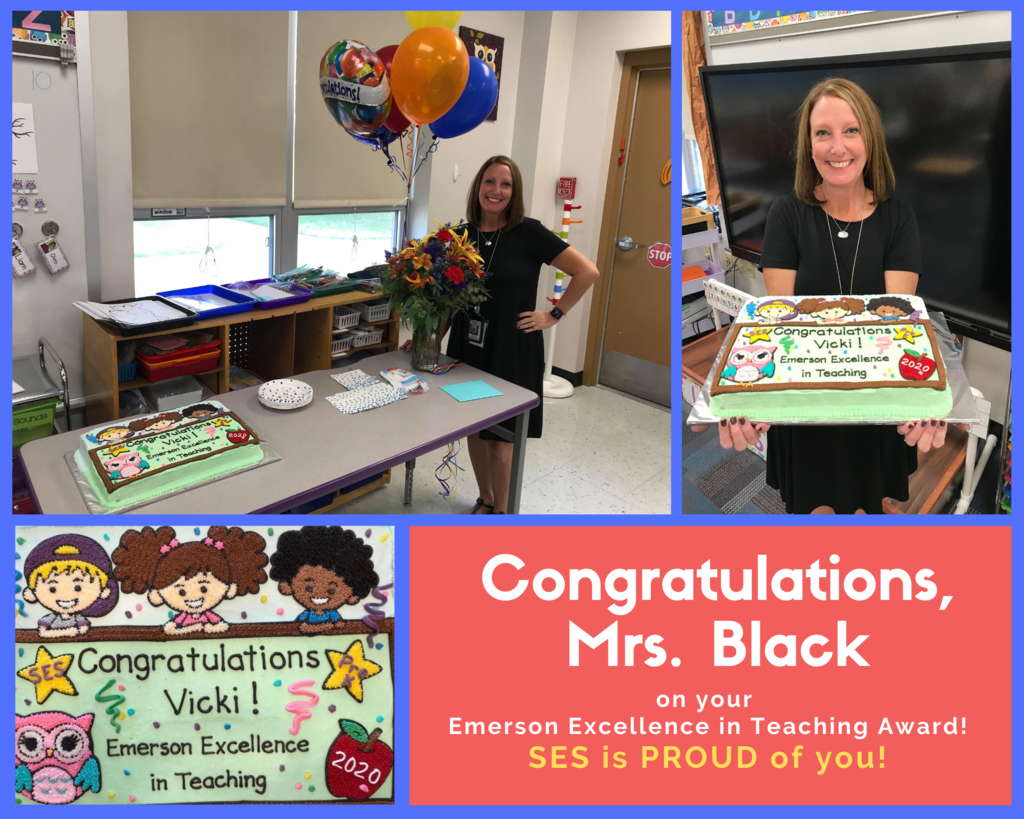 Scott Elementary Parents, please see the attached flyer for a fun halloween activity for your students.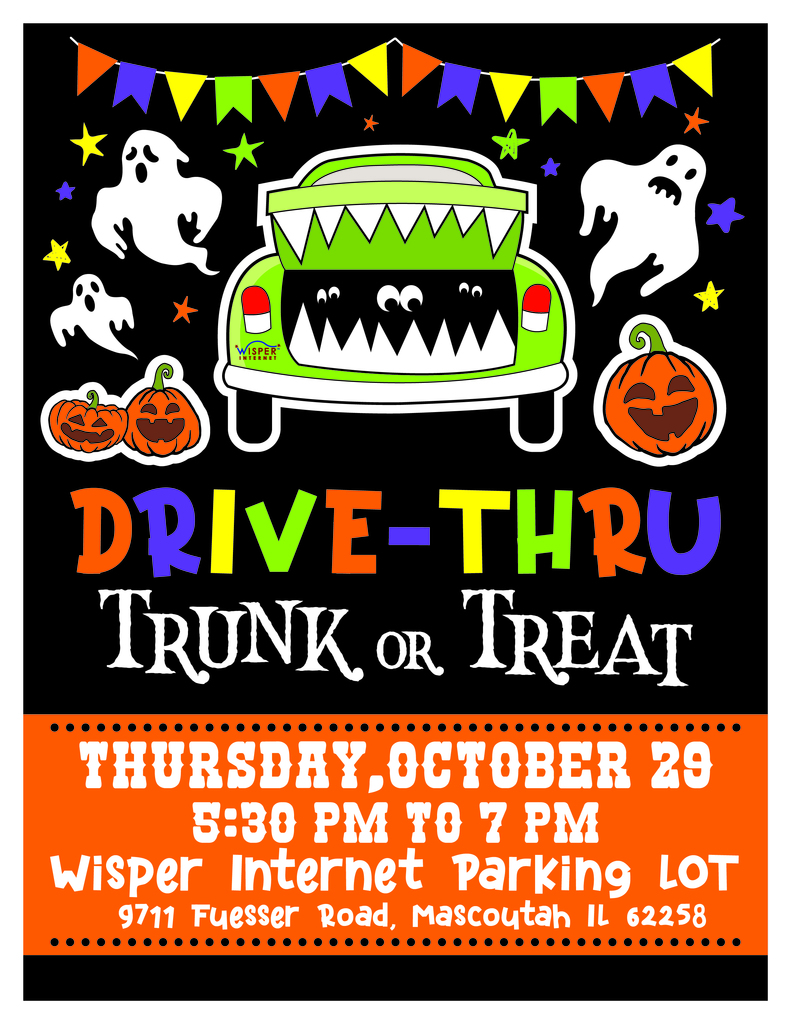 Second graders have been reading stories about caring for pets. They used what they learned to care for their own egg pets. #19EveryStudent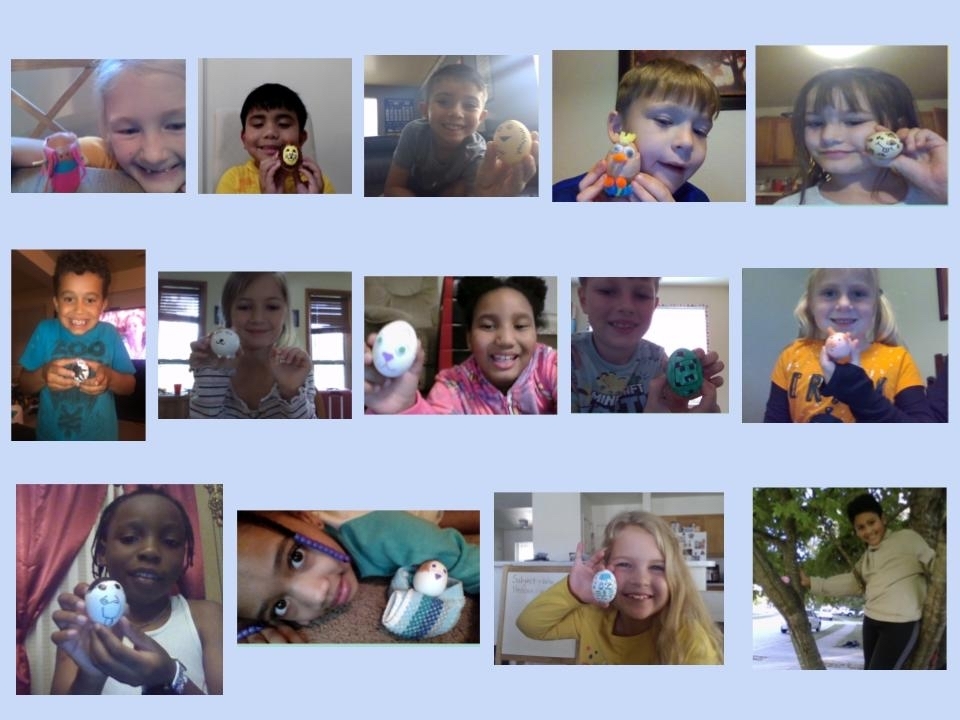 Ms. Marifian's class showing off their multiplication skills!! #19EveryStudent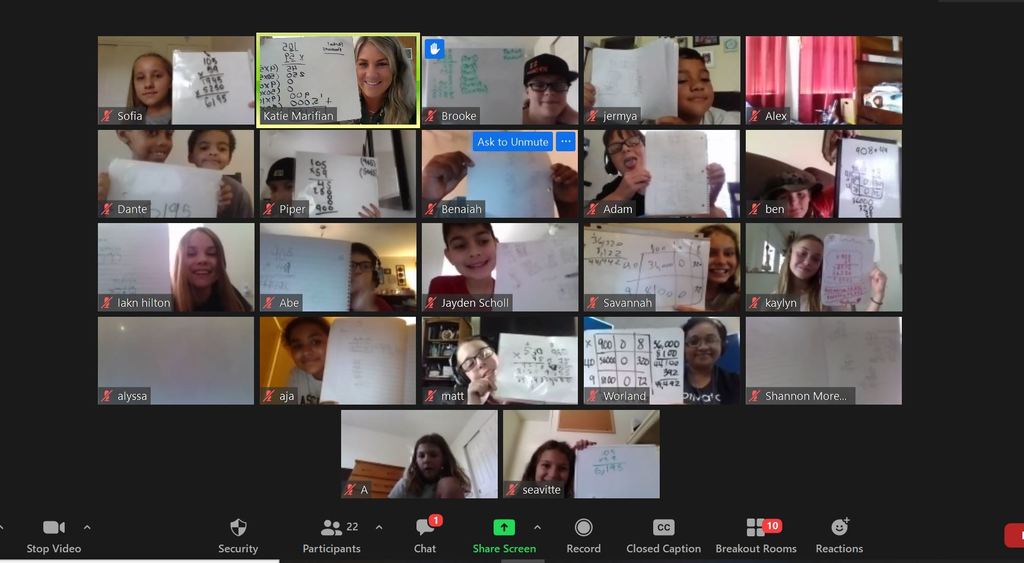 The Scott Elementary School PTO is excited to announce our first Domino's Pizza Fundraiser of the year! Use the code on the flier at the Scott AFB Domino's and our school will receive 20%! #19EveryStudent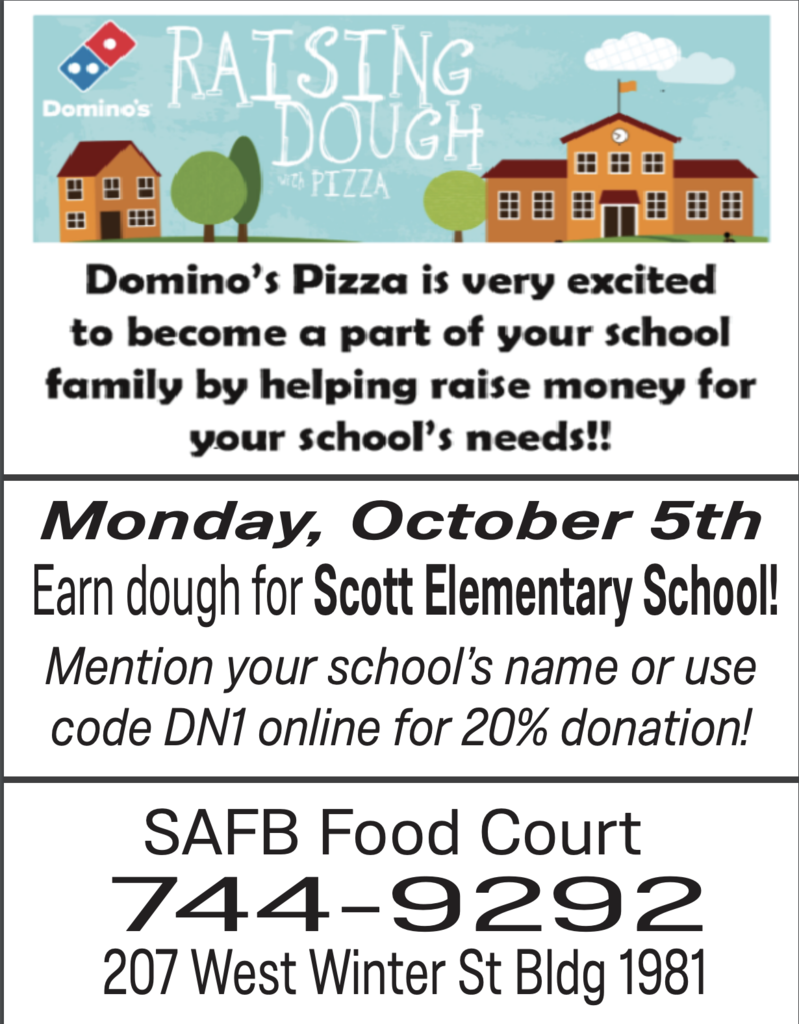 First graders enjoyed Brain Breaks with specials teachers this week! #19EveryStudent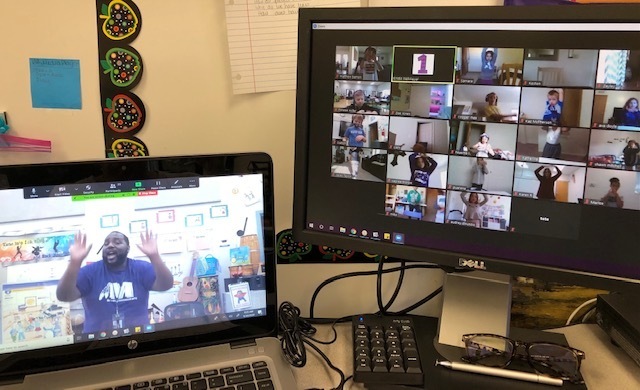 SES kindergarten is learning all about ten frames. Mrs. Guempel sent her class a fun video showing how to use cubes on the ten frame, and break that same number into part part and whole. #19EveryStudent

Mrs. Nelson's first grade class had fun practicing their spelling words this week! #19EveryStudent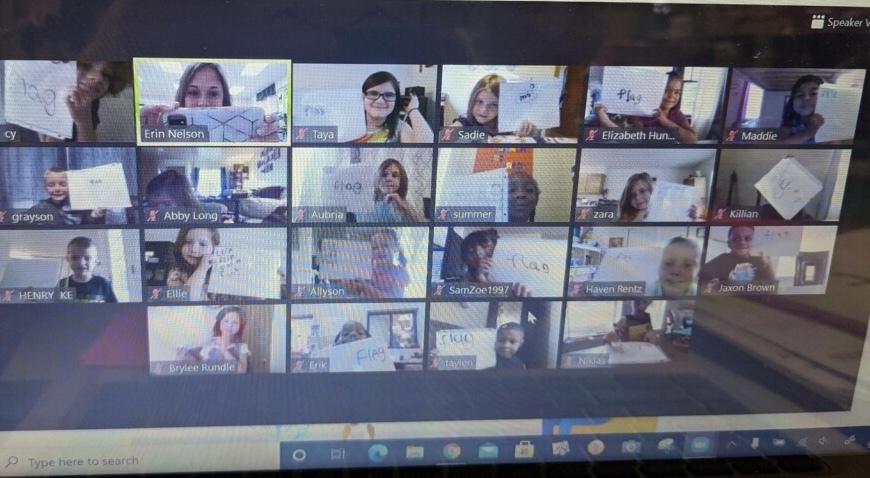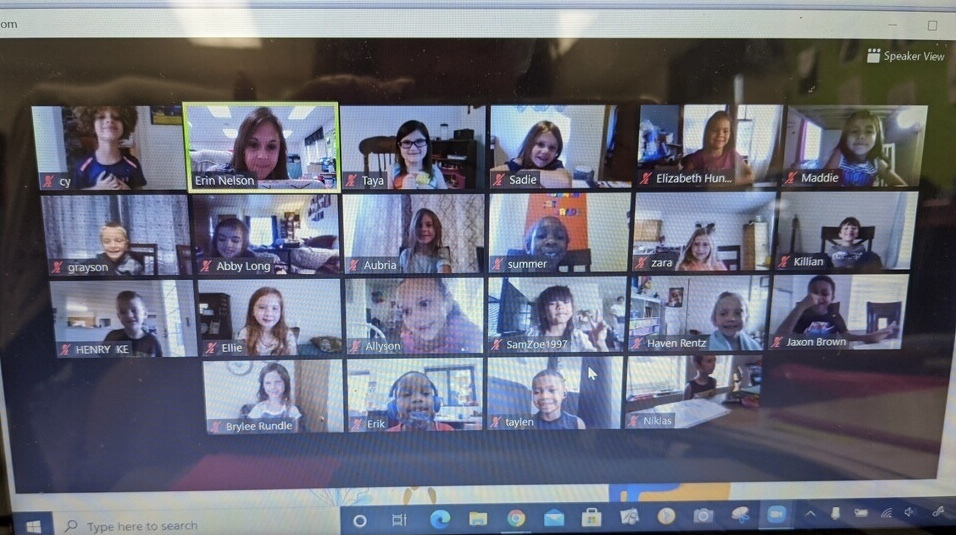 Happy Friday from Mrs. Sedlacek's class!! #19EveryStudent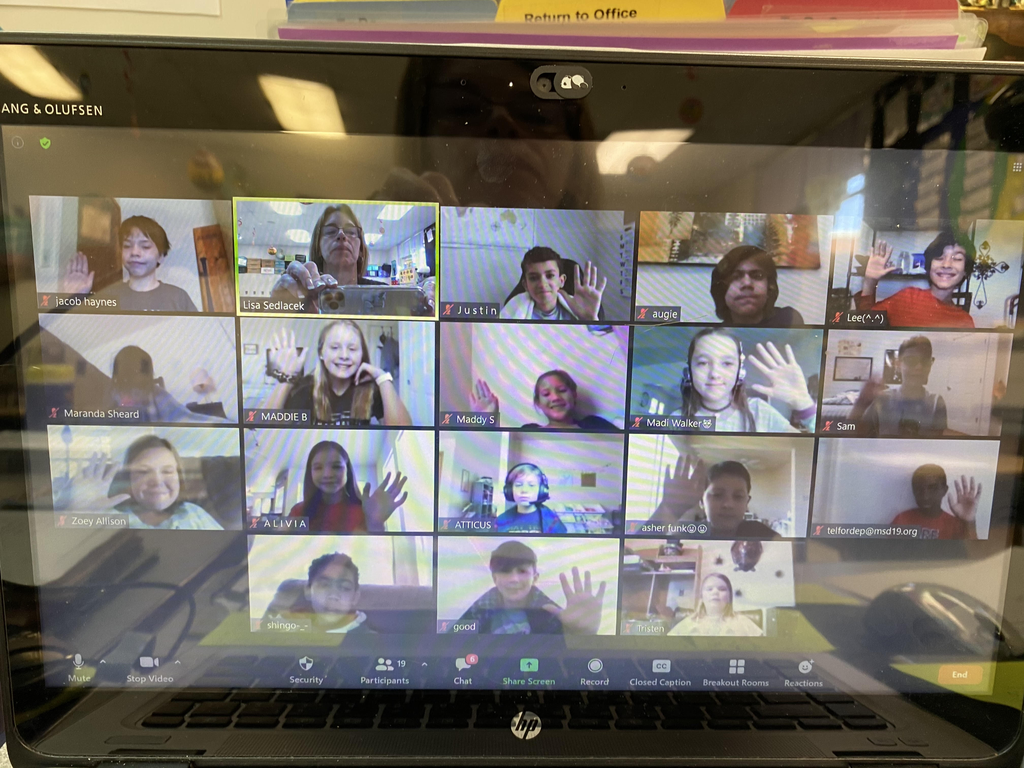 Scott Elementary School students and staff enjoyed our PBIS Jersey Day! #19EveryStudent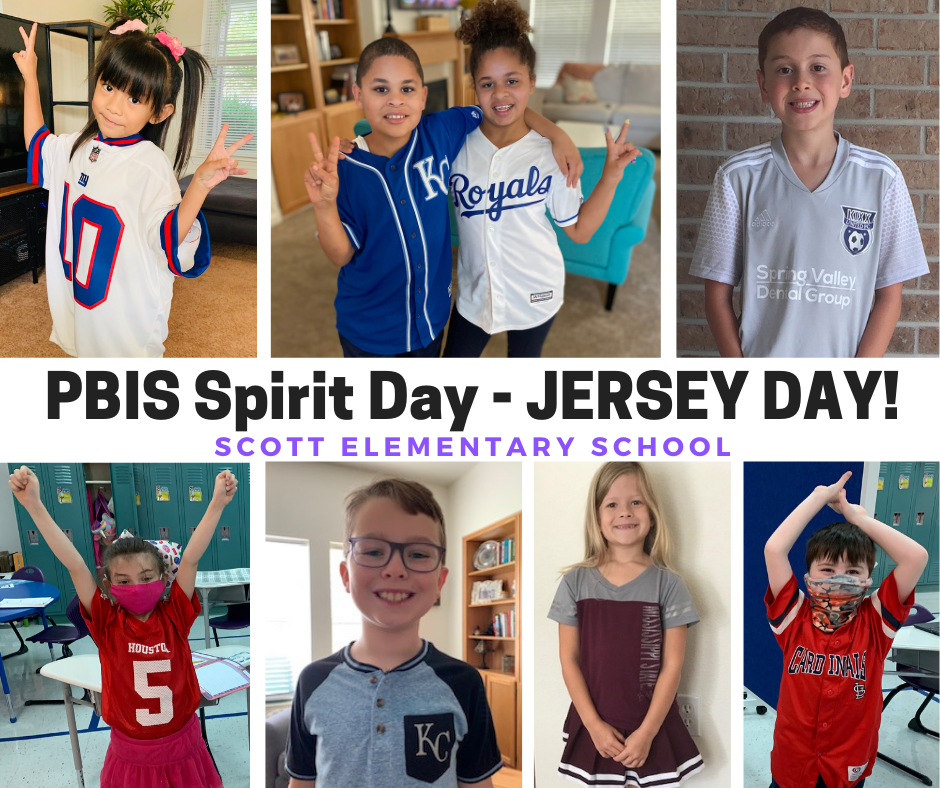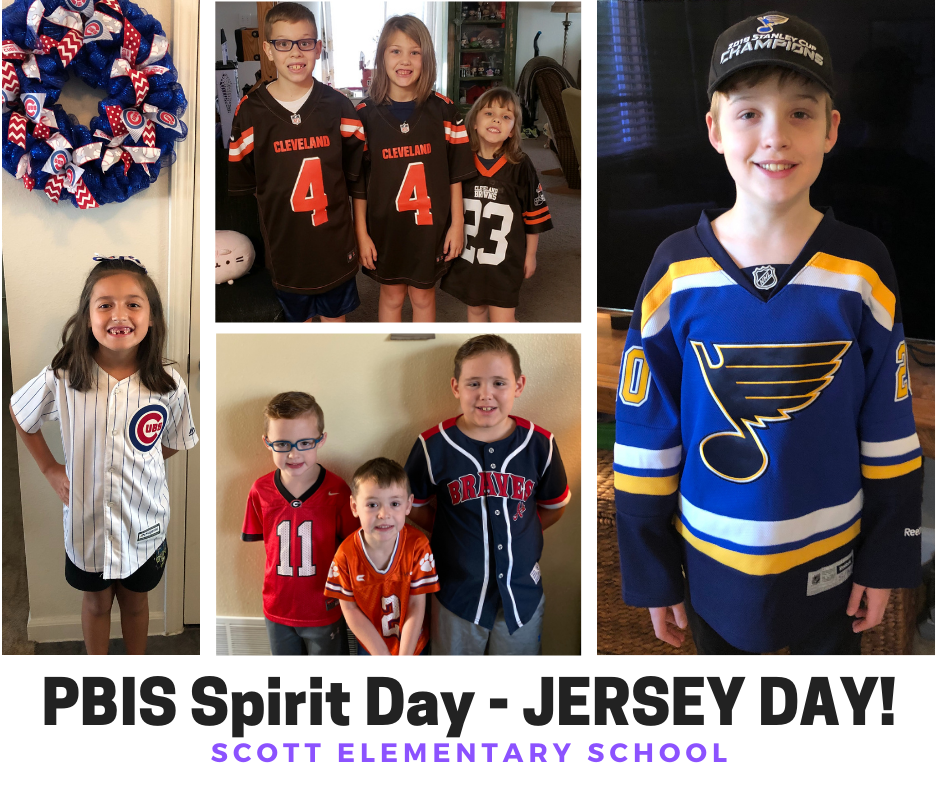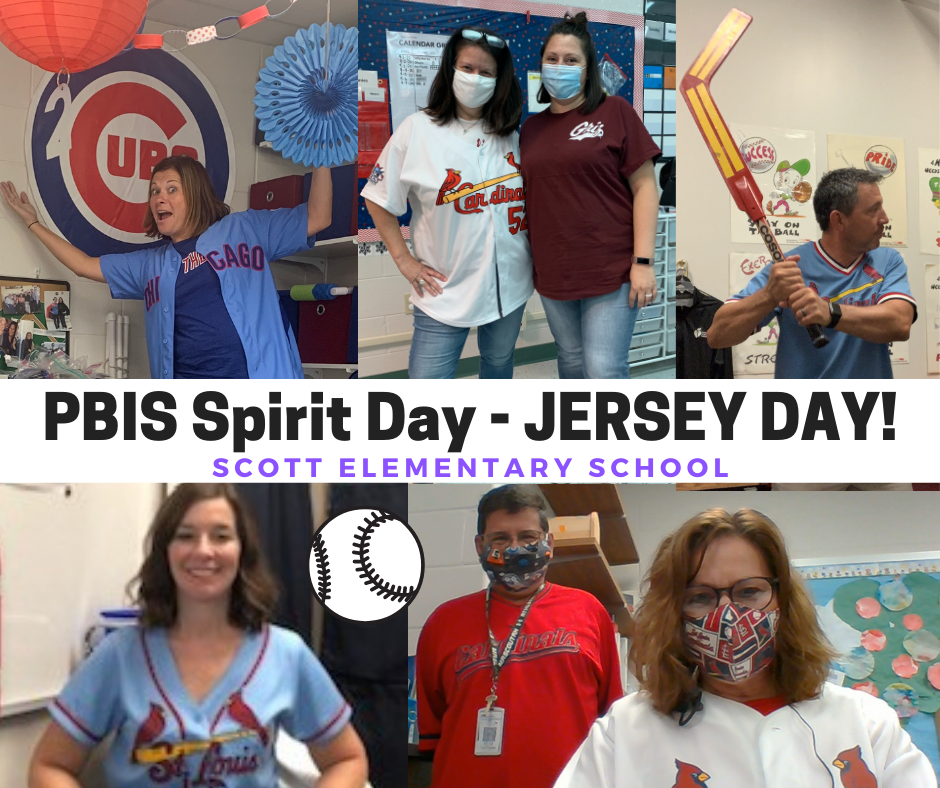 First graders at SES have a lot of spirit! Students in Mrs. Fensom's class were excited to share their jerseys today! #19everystudent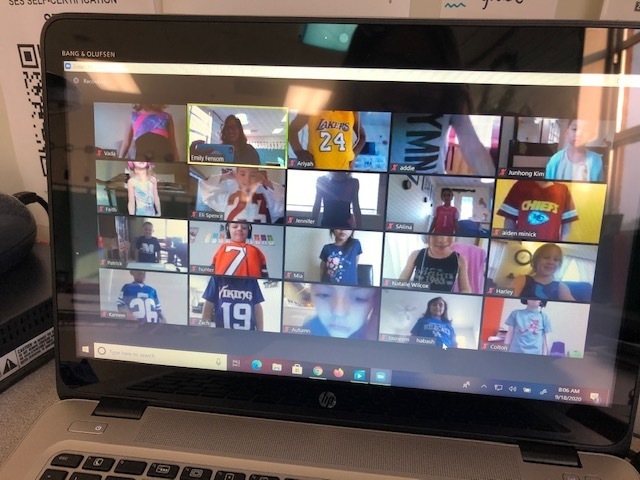 Mrs. Toenjes is having a great time zooming with kinders! #19EveryStudent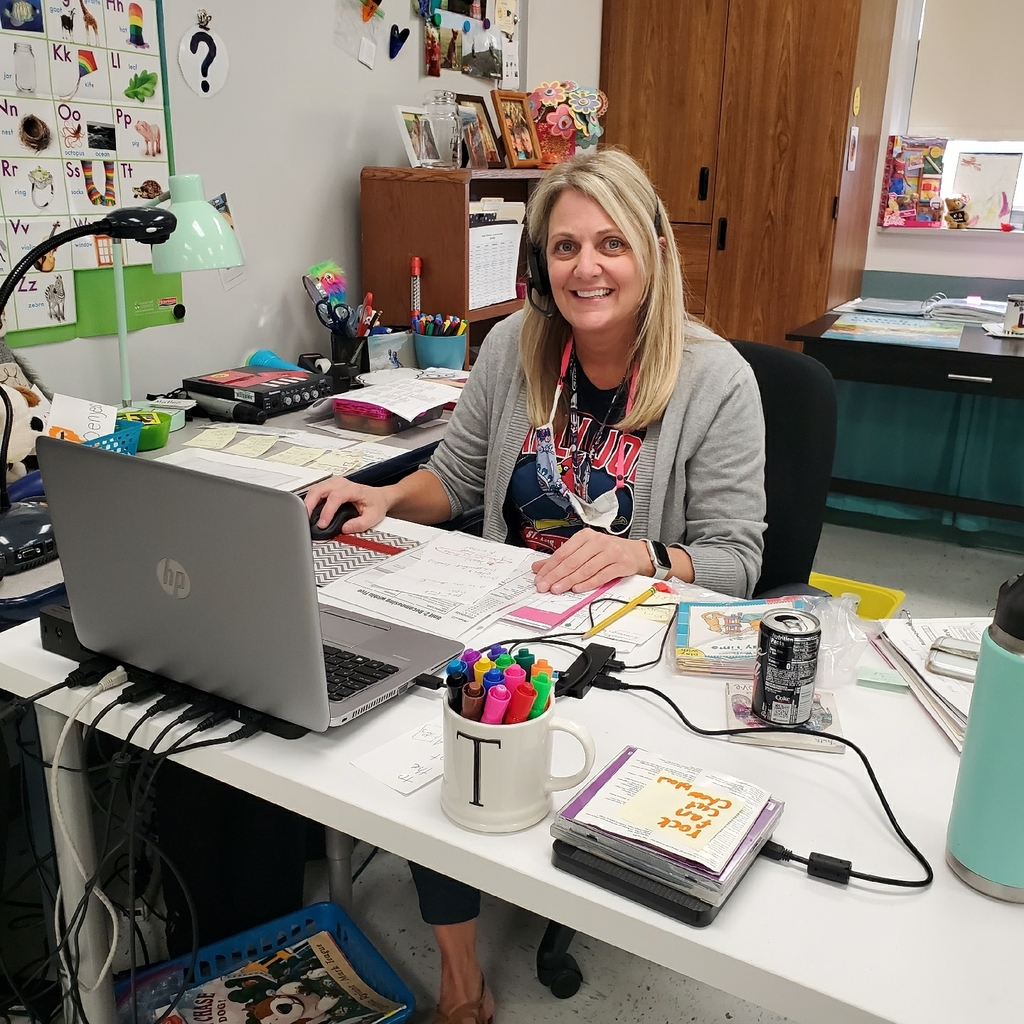 Great things are happening virtually at SES!!! Check out Mrs. Holan completing a lesson with some of her early childhood students via zoom! #19EveryStudent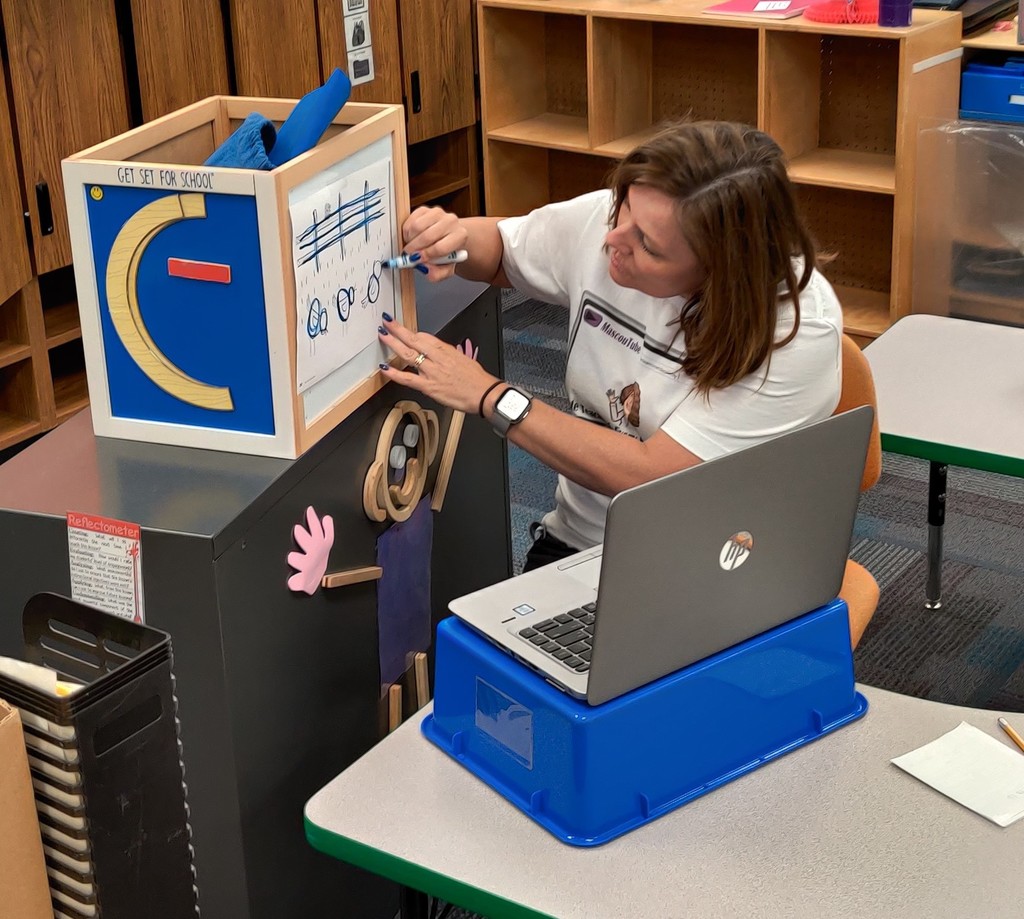 Spirit Day this month is Friday, Sept. 25th. Let's see everyone at SES Purple Up! #19EveryStudent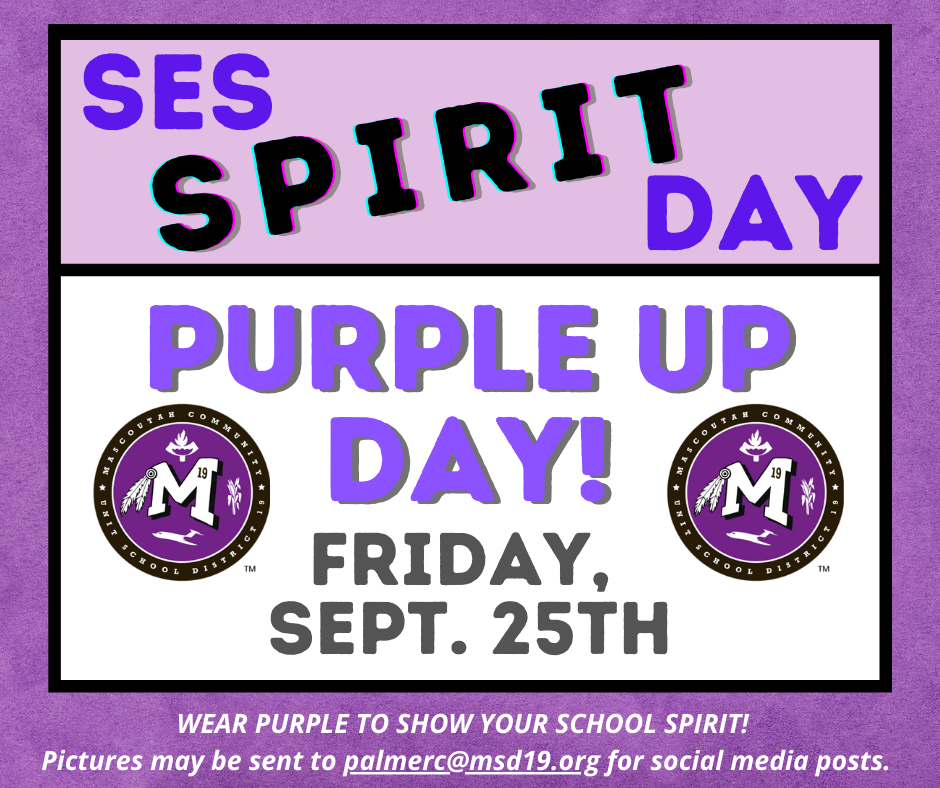 Scott Elementary School teachers and staff in the annual school picture on the playground! #19EveryStudent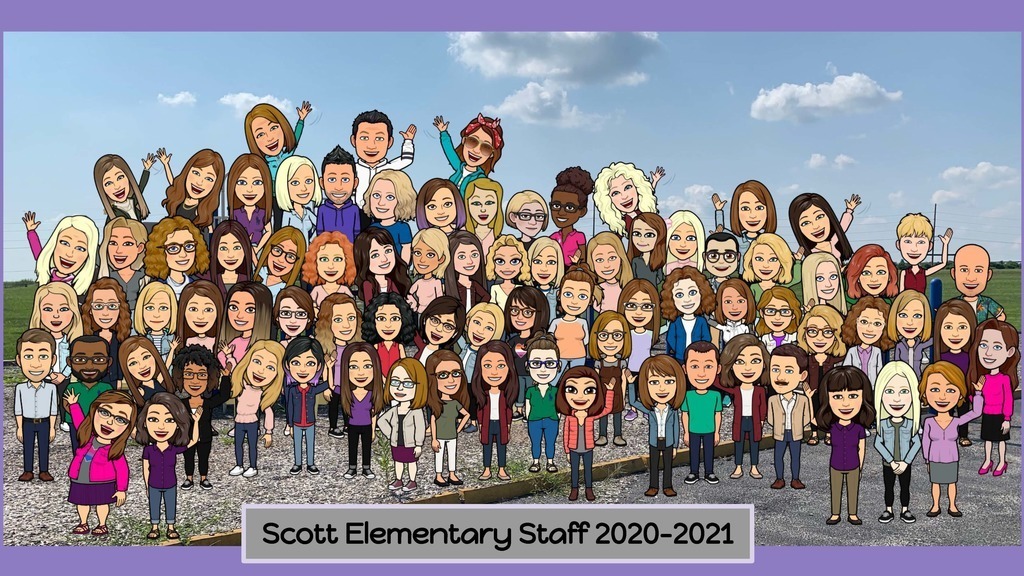 Scott Elementary School students, faculty and staff observed Patriots' Day today by wearing their red, white, and blue! #19everystudent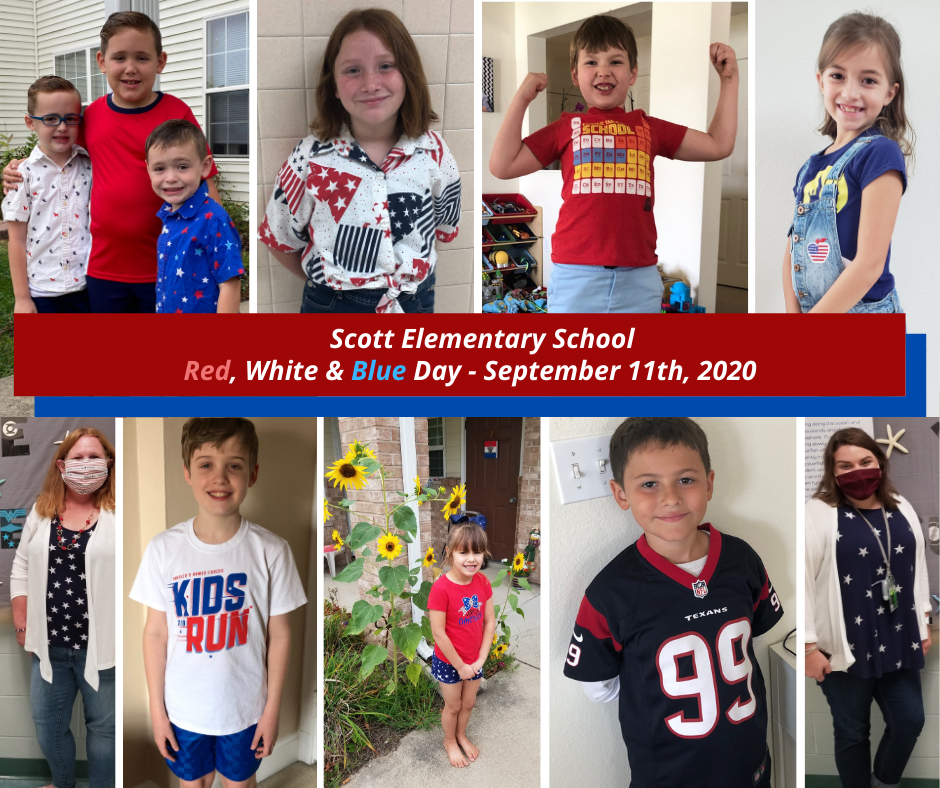 Scott Elementary School students, faculty and staff observed Patriots' Day today by wearing their red, white, and blue! #19everystudent

One of our Friday's Featured Friends, Claire, introduced her class to her adorable dog Belle. #buildingclassroomcommunity #19everystudent

Hey, SES students! Show your school spirit next Friday, September 18th and wear your favorite team jersey. Send Mrs. Palmer a picture of you in a your jersey to be featured in the School Spirit video at
palmerc@msd19.org
#19everystudent