EDIT MAIN
Scott Elementary School, Principal
Scott Elementary is part of Mascoutah Community School District #19 and home to 55 certified teachers and 25 para-professionals. Scott Elementary is proud to be a 2013 National Blue Ribbon School, recognized by the United States Department of Education, and our staff does an excellent job serving our 100% military population from nearby Scott Air Force Base.
Our current enrollment is 840 and is comprised of twenty-eight K-5 classrooms, four Pre-Kindergarten classrooms, and two Early Childhood classrooms. We believe learning is a partnership between a child's home and school, and we have high expectations for students and staff. Our outstanding faculty at Scott Elementary look forward to making the school year a fantastic one for your child! If you have questions at any time, please call the school at 618-746-4738 or email me at riechmanns@msd19.org.
---
SCOTT ELEMENTARY SCHOOL, ASSISTANT PRINCIPAL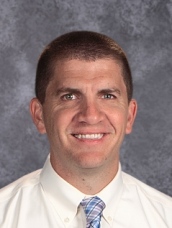 MR. KELLEN KETTWICH, ASSISTANT PRINCIPAL
Welcome to Scott Elementary School. At SES, we are very fortunate to possess a dedicated staff that loves helping students stationed at Scott Air Force Base reach their maximum potential, both socially and academically. We take pride in serving military students and families, and we are very appreciative of the sacrifices you make for our country and the unique perspectives you bring to the Mascoutah School District.
Outside of the classroom, we offer a variety of activities for your child at SES. Please view our website to explore all of our academic and extracurricular activities, as well as possible volunteer opportunities for families.
We look forward to working with you at SES, whether you are a returning family or new to our school. Please contact the school office at 618-746-4738 if you have any questions or comments.