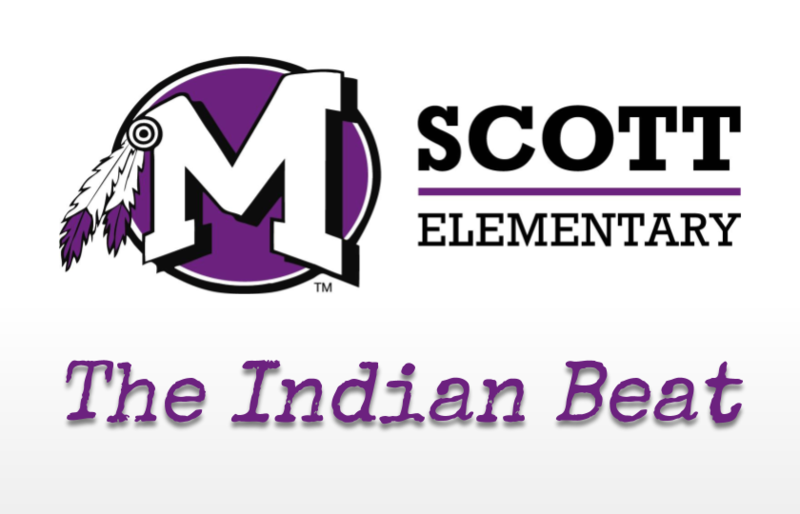 October School Newsletter
A Note From the Principal
Ms. Riechmann
We are anticipating a busy October with some very important and fun things on the calendar such as our Fall Festival, Fall Book Fair, Red Ribbon Week and our Parent/Teacher conferences. These are great opportunities to volunteer and be involved in your child's school life, and we welcome parents to help at some of these events.
We are anticipating our upcoming Parent/Teacher conferences scheduled this month on October 23 and 24 at SES. Please use the links provided below in the Parent Teacher Conference section. Sign up for a time to meet your child's teacher and discuss the progress your child is making this year. We require every parent to attend conferences, so please click on the appropriate grade level link, find your child's teacher and sign up for a time that best meets your needs. Reservations go quickly, so sign up soon!
Please be certain that your are choosing the correct teacher in the grade level as you scroll through the names of teachers in the grade level.
If you have questions or need help, please contact the school office or your child's teacher.
Important Dates
October 10 - Kindergarten Fieldtrip
October 10 - Fire Prevention Day at SES
October 10 - End of Quarter 1
October 11 - No School, Teacher Inservice
October 14 - No School, Columbus Day
October 15 - Board of Education Meeting 7 pm, District Office
October 16 - 2nd Grade Fieldtrip
October 17-24 SES Book Fair
October 21-23 Smencils on sale in the Lobby for $1 8:00-8:20
October 23 - School is in Session all day Parent Teacher Conferences 5:00-8:00 PM; Pre K Parent Child Day Activity - No Pre K Today
October 24 - No Student Attendance Parent Teacher Conferences 12:00-8:00 PM
October 25 - No School
October 28th to Nov 1 - Red Ribbon Week
October 29 - Picture Retake Day
October 31 - Special PBIS Day - Students who donate $1 can dress up for school
(more information below in the PBIS Section)
November 1 - Spirit Day (wear purple) and October Student of the Month 7:45 am
November 1 - Fall Festival during the school day
Parent Teacher Conferences
It's time to sign up for your child's Parent/Teacher conference using the links below. When signing up for your conference time, please check to be sure you are on the correct teacher's conference sheet. Conferences are scheduled every 15 minutes or 20 minutes, depending on the grade level please be prompt.
October 23 - Full Day student attendance, conferences will be from 5:00-8:00 pm
October 24 - No student attendance, conferences will be from 12:00-8:00 pm
GATES TO SCHOOL WILL NOT BE OPEN, you will need to use the back road.
Click on these links to sign up for fall Parent/Teacher Conferences
Kindergarten, Grade 1, & Mrs. Knolhoff
Attendance
When your child is absent, please notify the school office before 9:00 am to report the absence. A notice to the teacher does not always make its way to the office. You can always leave a message on the school attendance line. Leave your child's name, teacher, and the reason for the absence. For absences that will last more than 3 school days, you will need to complete an "Extended Absence Request" form in the office, prior to the absence.
Student Pick Ups
Please note, when picking up your children from school for a doctor's appointment, etc., students will not be called to the office until a parent/guardian with an ID is in the office. Sending a note or an email to the teacher in the morning may speed your office waiting time along. This year we will refrain from student check-outs between 3:00 and 3:25. With the dismissal procedures of making sure all 860 children get to where they need to be to catch the bus or go to the youth center, etc, it is sometimes difficult for the office to track a child down in a timely fashion to meet the appointment time. We ask that parents plan accordingly for pickups towards the end of the school day.
Scott Bucks
By now you may have heard your child talk about what they did in school to earn Scott Bucks. Scott Bucks are part of our positive reinforcement program that children can earn for doing the right thing. Maybe they offered to help a friend in need, returned forms when due, brought in Box Tops, had their agenda signed, or were just caught being an incredible individual!
Students save their Scott Bucks to be used at our Scott Store where they can "purchase" small items to reward themselves. Any staff member can give any student Scott Bucks, and we are excited when we get the opportunity! Follow the 3 R's and watch their "bank" grow!
Medications at School
No medications or treatments INCLUDING OVER THE COUNTER may be given at school unless there is a doctor order and parent permission form completed. Medications are kept in the Nurse's office. Please do not send medications to school with the student. Thank you for your cooperation in this matter.
Book Fair Is Almost Here! October 17-24
Volunteer anytime or during your child's class visit to the fair! All volunteers will receive $5 dollars off their purchase! Sign up at SES Book Fair Volunteer :
Open during school hours and during parent teacher conferences!
Volunteer Opportunity
Volunteer in the library once a week. Contact Ms. Leeper at leeperj@msd19.org.
Smencils for Sale
Smencils are No. 2 scented pencils made completely from recycled newspapers. They come in awesome scents like root beer, grape soda, watermelon, cotton candy, and more. Children love to collect the various designs and scents. This event is sponsored by the Scott PTO, and the cost is $1
Red Ribbon Week
SES along with all students across America will celebrate Red Ribbon Week October 28 through November 1. More information will be coming as we "Send a Message to Stay Drug Free."
PBIS Special Activity Days!
The PBIS Team at SES will again sponsor special days throughout the school year. On some of these days students can donate $1 to participate in themed events. These donations will help pay for some of the activities we have during the school year, such as Fall Festival, Field Day, etc. Our first special activity day will be "Dress-up Day" on October 31. On this day students may wear costumes to school but masks and face painting are not allowed. If an administrator deems costumes as distracting or inappropriate for school, parents will be notified and students will need to change clothes. Please keep in mind that students must be able to use the restroom unassisted during the day when in their costume.
Phone Calls
In the event the school or any staff member needs to contact you during school hours, they will always leave a message. Please have your voicemail set up to receive voicemails.
Fall is Here!
Cool weather is near, students might want to bring a jacket or sweatshirt for cooler days at recess. Please put your child's name on all jackets, coats, and lunch boxes.
Mascoutah School District 2019-2020 Budget
The District's Fiscal Year 2020 approved Budget is available for viewing on the District website (msd19.org) under the Business Department and at the District's Administrative Support Center (421 Harnett Street, Mascoutah).
Apex Wrap-up
The Apex Fun Run was yet again a success for SES! Students spent two weeks with the Apex Leadership team and learned valuable character traits that they are able to apply to their daily lives. In addition, our students and families raised over $19,000 for our school! Your efforts will help us in our quest to update our library media center and support various student activities throughout the year. Thank you to all who participated. Also, a huge THANK YOU to those who volunteered to help on race day. It was a hot day, but our students enjoyed it!
Birthday Celebrations
Just a reminder, as stated in the handbook, when celebrating a birthday, please make sure you have made prior arrangements with your child's teacher.
Birthday treats that are brought in for students must be:
Store bought

Individually wrapped

(ie Hostess cakes, Little Debbies etc.)

Must have a Nutrition label on each item
Keep in mind, non edible favors are also a great choice.
Eating Lunch With Your Child
From time to time parents/guardians like to come to eat lunch with their child at school Here are some guidelines to keep in mind when doing this:
A student can invite 2 guests/4 times per year, this does include siblings.

Each visitor must have a driver's license and it will be scanned into our school software system

Check in the office and receive a sticker to wear on your shirt

You will be at a designated table in the cafeteria with only your child

Please be aware of your child's lunch time prior to arriving

We encourage a prior courtesy note to your child's teacher

Lunches for students are prepared according to morning lunch counts, therefore we ask that you bring your lunch to ensure that all SES students have an available hot lunch
No Cash in the Office
We are sorry but SES does not have cash on hand in the school office.
When paying for items such as lunch, field trips, etc . the school office does not have cash on hand to provide change. We ask that the exact change be provided for these items.
Students Working From Home
If your children would like login to school accounts from home, follow these instructions for logging into "Clever":
K-2:
Go to clever.com

Click the Login as a student button
Click the Clever Badge Login button
Hold your student's badge up to the webcam
3-5:
Go to clever.com

Click the Login as a student button
Type in 'Mascoutah'

Scroll down in the menu and click on Scott Elementary School

Select Log in with Google
Your student will need to log in with their Google account.
Email: lastnamefirstinitialmiddleinitial@msd19.org
I.e. smithjs@msd19.orgPassword:
Unique to the student. Can be found in their agenda.
Congratulations to this Month's Outstanding Students!!!
Students of the Month
Popsicles With The Principals