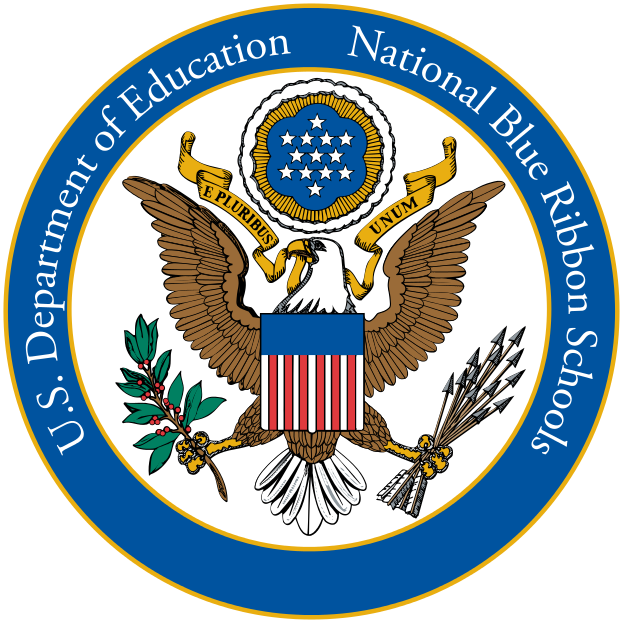 September School Newsletter
A Note From the Principal
Ms. Riechmann
We are very excited to have the new school year underway at SES! It is an honor to serve as your children's principal alongside our staff. We have been busy helping to get students acclimated to school and have spent a great deal of time teaching our building-wide expectations for students to have a great school year.
Enhancing and ensuring the academic successes and wellbeing of your child remains a priority for us. Thank you for allowing us the opportunity to be part of your child's education experience. You play an important role in making your child's learning a priority.
We are excited to have a Dean of Students at Scott Elementary this year. This is a new position for each of the three elementary schools in the district and we are pleased to have former Wingate teacher, Mrs. Grawe, join the SES Admin Team. Everyone will see her out and about working with students and teachers at SES.
Sept 3 to 13 APEX School-Wide Fundraiser
Sept 13 Parent Mid-Quarter Grade Check Time in Skyward
Sept 17 AM and PM Tutoring Begins at SES
Sept 19 Picture Day - All students will have their pictures taken
Sept 24 SES PTO Domino's Pizza Fundraiser Night
Sept 26

PTO Meeting 5:30 at SES in the Cafeteria
Scavenger Hunt at 6:00 at SES for all students and families

Sept 27

Spirit Day - Student of the Month Breakfast @7:45 am
Popsicles with the Principals - Character Awards - Respect
SES Skate Night at Fun Spot Skating in Belleville
---
Welcome New Staff Members
SES welcomes each of our new staff members to our school family!
Mrs. Grawe, Dean of Students ~ Ms. Young, Grade 4 ~ Ms. Schuette, Grade 3 ~
Ms. Dotson, School Psychologist,~ Mrs. Toenjes, Kindergarten
---
Where to Find the Indian Beat
The Indian Beat Newsletter can be found on the school website News section, every month, within the first few days of each month. In the future, this newsletter will not be printed out for students to take home. Please check The Indian Beat for important events and information that will be happening at school.
---
School Physicals and Immunizations are Due!
Kindergarten and PreK students that enrolled in the spring should have turned their physicals and immunizations into the school nurse by the first day of school.
Physicals and immunizations of students that enrolled new with our district during the summer are due to the school nurse September 14.
All other students new to our school must turn their physicals and immunization records to the school nurse within the first 30 days of your enrollment.
---
Agenda Books for Grades 2-5
Second through fifth grade students will be provided an agenda book. Your child's agenda will contain due dates, homework assignments and at times notes from the teacher. This is the way we teach your child to be organized and to communicate with you. Expect and remind your child to bring their agenda home every day. Please ask for it each evening. It needs to be signed by a parent/guardian and returned to school the next day.
---
Picture Day - September 19
Bring Your BEST Smile
All students at Scott Elementary school will be photographed on September 19. Order forms will be sent home with all students if you wish to purchase the photos. You may place your orders online as well. Payments for the photos will be required before the photos are taken.
These photos will be used in our yearbook and our Student Information System (Skyward Q). Retakes of students, absent students, and new students arriving after September 19 will be on October 29.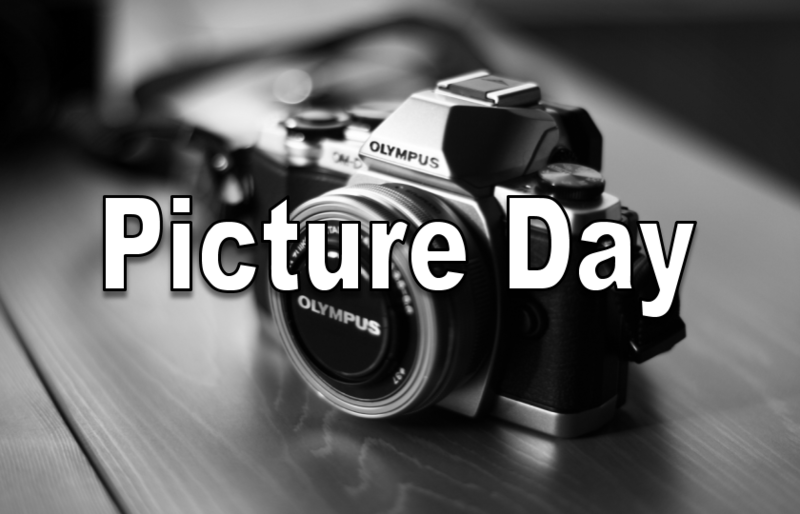 ---
Safety Drills and Reunification Point with Parents
SES students and staff practice safety drills all year long during the school year. One of these is an intruder drill, held at various times during the year. Intense training with local law enforcement have occurred with staff to be better prepared in the event of an intruder. The staff is currently training the students on what to do, or what they may do, if an intruder enters our building. This training involves practicing drills throughout the year. Some drills will occur just with the school staff and administration, while others may involve local law enforcement.
In the event that students and staff would need to be relocated to a safer place to meet parents (this is called the Reunification Point), parents of SES students will be notified by base and/or the district to meet students/teachers on SAFB, likely at the Base Theatre. These messages would come from the school call system, via phone calls and text messages, to the phone numbers parents have listed as contact information in Skyward. Parents may update this information at any time by logging into their Skyward account.
Please be patient and courteous when asked to show ID in the office. Until we recognize or get to know our SES parents we will ask for a driver's license photo identification in the office upon arrival. These procedures are in place to protect all of our SES students and staff.
---
Student Pick Ups
Please note, when picking up your children from school for a doctor's appointment, etc., students will not be called to the office until a parent/guardian with an ID is in the office. Sending a note or an email to the teacher in the morning may speed your office waiting time along. This year we will refrain from student check-outs between 3:00 and 3:25. With the dismissal procedures of making sure all 860 children get to where they need to be to catch the bus or go to the youth center, etc, it is sometimes difficult for the office to track a child down in a timely fashion to meet the appointment time. We ask that parents plan accordingly for pickups towards the end of the school day.
---
Assessment Screenings
Academic screenings are taking place at SES at this time. Students will be taking the Star 360 and other building wide assessments. These assessments will allow us to track their academic growth throughout the school year. Results will be provided to you from your child's teacher.
---
Birthday Celebrations
Just a reminder, as stated in the handbook, when celebrating a birthday, please make sure you have made prior arrangements with your child's teacher.
Birthday treats that are brought in for students must be:
Store bought
Individually wrapped
Must have a Nutrition label on each item
Keep in mind, non-edible favors are also a great choice.

---
Eating Lunch With Your Child
From time to time parents/guardians like to come to eat lunch with their child at school Here are some guidelines to keep in mind when doing this:
A student can invite 2 guests/4 times per year
Each visitor must have a driver's license and it will be scanned into our school software system
Check in the office and receive a sticker to wear on your shirt
You will be at a designated table in the cafeteria with only your child
Please be aware of your child's lunch time prior to arriving
We encourage a prior courtesy note to your child's teacher
Lunches for students are prepared according to morning lunch counts, therefore we ask that you bring your lunch to ensure that all SES students have an available hot lunch.
---
Cash in the Office: No Cash on Premises
We are sorry but SES does not have cash on hand in the school office. When paying for items such as lunch, field trips, etc. the school office does not have cash on hand to provide change. We ask that the exact change be provided for these items.
---
Logging Your Student into Clever at Home:
K-2 Grades:
1. Go to clever.com
2. Click the Login as a student button
3. Click the Clever Badge Login button
4. Hold your student's badge up to the webcam
3-5 Grades:
1. Go to clever.com
2. Click the Login as a student button
3. Type in 'Mascoutah'
4. Scroll down in the menu and click on Scott Elementary School
5. Select Log in with Google
6. Your student will need to log in with their Google account.
Email: lastnamefirstinitialmiddleinitial@msd19.org
I.e. smithjs@msd19.org
Password: Unique to the student. Can be found in their agenda.
---
Congratulations to our Popsicles With The Principals
Every month a teacher from each classroom will submit a worthy student to enjoy a popsicle with the principal. September's word of the month is Respect. Congratulations to our August winners! August's word of the month was Goal Setting.